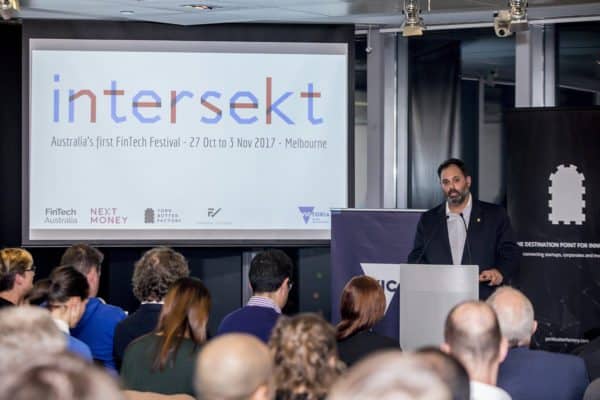 Fintech leaders in Australia have announced a week long Fintech festival scheduled to take place at the end of November. The goal is to boost Asia-Pacific Fintech growth
Australian festival to drive Asia-Pacific fintech growth. The festival will be held in Melbourne and is predicted to be the "most influential event of its type in the Asia Pacific region. FinTech Australia, the leadership group for Australia's growing Fintech industry, said the Festival has been named Intersekt and it will run from 27 October-3 November 2017. Intersekt will be held in partnership with FinTech Victoria, York Butter Factory, and Next Money and presented by the Victorian Government. Key corporate sponsors have already committed, including NAB, EY, Accenture, Entersoft, VTWO, the Melbourne Convention Bureau and, of course, the City of Melbourne
The launch of the Intersekt Festival comes amid a solid performance by Australia's Fintech ecosystem during the first half of 2017. The KPMG Pulse of FinTech report 2016 indicated that Australia's Fintech investments more than tripled from US$185 million in 2015 to US$656 million in 2016. There was also a decision by major international investors, including from China, to back a USD $13 million capital raising for Melbourne-based payments company Airwallex.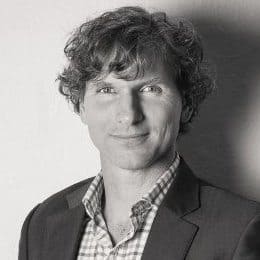 The organizers expect Intersekt to attract more than 1,000 delegates and participants, along with among the world's best Fintech thought leaders and influencers. FinTech Australia President Simon Cant said Intersekt would have a strong focus on bridging the Asian and Australian Fintech markets.
"Australia has tremendous potential to be world's leading intersection for Fintech innovation and a large part of that comes from our proximity, common time zone and strong cultural links to Asia. This presents incredible opportunities for the Australian Fintech industry, including venture capital to help grow our globally focussed Fintechs," said Cant. "Intersekt will play an important role to help expose our thriving fintech environment to an Asian-Pacific and global audience and bring about the connections and insights to help take our industry to the next level."
Rob Findlay, CEO of Next Money said they are delighted to be working with the Victorian Government and Fintech community in general to deliver a festival which highlights the exciting qualities of the Australian fintech ecosystem."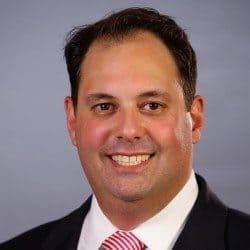 Philip Dalidakis, Victoria's Minister for Small Business, Innovation and Trade, used the festival launch to announce that his government would be Intersekt's presenting partner.
"The Intersekt festival will showcase Melbourne's outstanding credentials as a global Fintech hub and the world's most liveable city to a global audience of senior fintech leaders," said Dalidakis. "The Victorian Government has provided funding to support Intersekt and looks forward to working with FinTech Australia and its partners to plan and deliver the festival."
FinTech Australian bulleted out the key elements of Intersekt:
The Collab/Collide summit, which will be a two-day event co-produced by FinTech Australia and
Next Money discussing the latest domestic and international fintech trends including open data, digital identity, open and private blockchain, next gen banking, digital super, regtech and insurtech;
A two and a half day Fintech hackathon;
A two-day community and corporate Melbourne showcase circuit, which will include dynamic community discussions and events and highlight the city's fintech ecosystem;
An expo, pitchfest and extensive networking opportunities; and
A one-day event focussing on blockchain technology, which is transforming financial services in areas such as supply chains, smart contracts, payments and foreign exchange.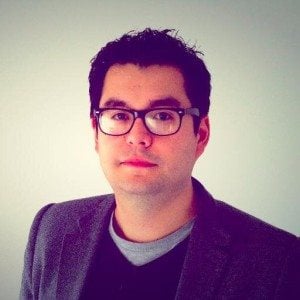 FinTech Victoria CEO Alan Tsen commented;
"Fintech Victoria is excited to be involved with an event of this calibre. We're thrilled to be working with Fintech Australia, Next Money and York Butter Factory to bring an event of this scale to Victoria. We feel that bringing together the Australia fintech ecosystem over a week long festival is sure to further strengthen Victoria's position as an emergent fintech hub."
York Butter Factory Liaison Officer Sahand Bagheri added that it was exciting to be a part of a project that connects national and regional investors.
"We hope this will further fuel the advancement of Australia's startup ecosystem and bring with it more growth opportunities for Australia to compete globally."
The Australian government has indicated strong support for Fintech in the 2017-18 Australian budget, including a commitment to introduce an open financial data framework, removing tax on digital currencies and expanding Australia's regulatory sandbox.

Sponsored Links by DQ Promote