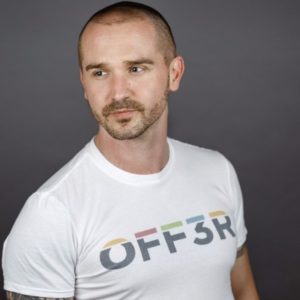 OFF3R is a UK based aggregator of alternative investments. The platform integrates opportunities within equity crowdfunding, peer to peer lending, real estate and more. At last count OFF3R hosts offers from 36 different UK platforms. Today in a report on P2PFinanceNews, OFF3R is revealing it is raising £5 million to become the "Money Supermarket" for investments. Founder Lex Deak says he wants to do it all. Essentially OFF3R wants to integrate today's alternative investments with yesterday's more traditional types. And why not? Soon enough, every investment will be digitized as investors become comfortable with a wider selection of asset classes. It just makes sense. So the change is less of a pivot and more of an augmentation.
Initially OFF3R is going after more sophisticated investors with a higher minimum investment but Deak says he is considering going the investment crowdfunding route as well. Deak has a decent resume of raising money too. Last year LondonLovesBusiness gave Deak some of its love with a write that highlighted the fact he has raised £25 million for 23 different companies even winning some money from Dragon's Den.
It will be interesting to see how OFF3R shakes out. There have been multiple aggregator sites that have popped up over the years. Some still exist. Others have disappeared. Of course it is still very early in the evolution of alternative finance. It may just be that a longer runway is needed. If Deak can raise the £5 million that may provide the boost OFF3R needs.