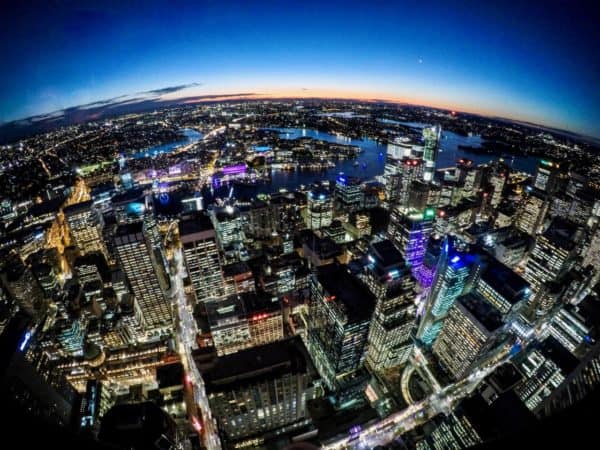 VentureCrowd is a multi-asset crowdfunding platform providing early stage, property and "crowd credit" funding in Australia. Currently, VentureCrowd only caters to sophisticated or high net worth individuals.  Each early stage investment listed on its platform has already secured a professional lead investor thus allowing a smaller investor access into highly vetted deals. VentureCrowd is on the record indicating their interest in allowing retail investors the option to join in and, as the regulatory environment changes in Australia, the crowdfunding platform will probably open up to retail types. But the legislative journey to change the crowdfunding rules (or crowd-sourced equity funding as they call it in Australia) has been difficult at best.  Earlier this year, VentureCrowd hit the public radar when the company lambasted the rulemaking process calling it a "slow motion train wreck." Not exactly complimentary.
In May of this year, Sydney Angels co-founder Vivian Stewart took the helm of VentureCrowd as its new CEO. Soon after joining the crowdfunding platform, Stewart commented on the regulatory odyssey in an AFR article;
"The delay in getting the crowd-sourced equity funding legislation up and running here is an example of an un-Australian way of not being innovative. It was embarrassing to see these other large first world countries moving faster than us."
Stewart made little effort to hide his frustration with the legislative process.
Recently, Crowdfund Insider connected with Stewart for an update on the Australian crowdfunding market. Our discussion is below.
---
Crowdfund Insider: Taking into consideration the regulatory changes, how do you see the investment crowdfunding market evolving in Australia?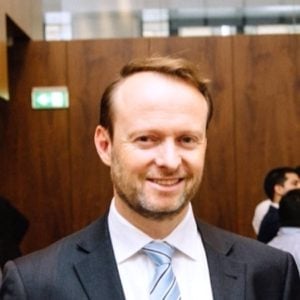 Vivian Stewart: I think crowdfunding will be considered as part of every startup's capital raising stack — they will look to angel investors, venture, family office, government grants and crowdfunding. However, I don't think crowdfunding will be limited to startups. In its simplest form crowdfunding is just a mechanism for efficiently connecting a large number of investors with an opportunity. I think this can be relevant at various stages of maturity and can be industry agnostic.
Following a period of frustration in opening up crowdfunding in Australia, I'm cautiously optimistic that the government is taking a step forward in addressing the shortcomings of the original bill. I recently participated in a panel discussion on crowdfunding alongside a representative from ASIC and I was left quite encouraged by his responses.
The legislative changes mean there will shortly be the opportunity to introduce retail investors to crowdfunding, and establish Australia's credentials in the wider global crowdfunding movement. We look forward to reviewing the details of the legislation, and engaging with the government to ensure the new law benefits the new generation of Australian success stories.
In the meantime, we're continuing to provide an effective crowdfunding solution that enables sophisticated investors to access alternative investment opportunities they have traditionally been locked out of.
Our traction, strategy and growth to date, and the exceptional growth in the sector internationally, provides us with confidence that VentureCrowd can add real value to investors and issuers alike.
Crowdfund Insider: A few weeks back you were quite critical of the regulatory process calling it embarrassing. Do you still feel the same? What about the incorporation of proprietary companies?
Vivian Stewart: It's the pace of progress which concerns me. When I made that comment, Treasury had not yet released its draft legislation extending the CSEF regime to proprietary companies. This now appears to be in train but the timing is still unclear and submissions from industry are still being collected. As such, we're well behind our international counterparts with regards to equity crowdfunding legislation.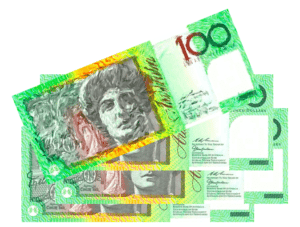 You look at what's going on in the UK, US, Canada and NZ and they've had policies in place for the past one to two years that allow retail investors to fund small businesses. Yet we're still not there. We're a major economy, with an innovative and entrepreneurial workforce but we still haven't gotten it right with crowdfunding laws.
As it currently stands, only unlisted public companies with annual revenue and gross assets of less than $25 million will be able to offer equity in exchange for funding from retail investors when the new regulations come into effect from end of September this year. However, it is still unclear how long it will take for the first Crowdfunding deal to take place as ASIC [Australian Securities & Investments Commission] will only commence accepting applications for an AFSL [Australian Financial Services License] with crowdfunding authority on the 29th September onwards. It is unclear how long ASIC will take to process AFSL applications at that time. They may have a backlog of other unrelated work! Until an intermediary actually receives their AFSL with CF authority, no-one can legally raise capital under the new regime from retail investors.
New Zealand's approach is worth considering for example. Their equity crowdfunding regulations allow for each company to raise up to $2m from retail investors in any 12 month period. They also changed their regulations to reduce the administrative burden when offering shares to retail investors. This change drastically reduced the cost of making a public offer, and therefore opened up the wider equity capital market to early stage growth companies.
The ins and outs of policy can be discussed and debated, but we need to use the same starting point – 'how do we help enable the next generation of Australian success stories?'
Crowdfund Insider: The Australian government has been pretty vocal in support of Fintech, isn't that encouraging?
Vivian Stewart: It's encouraging that the government is taking Fintech seriously, and that they're helping to draw attention to this industry through support.
Fintech is one of those things that everybody wants to get involved with — I was reading a piece from the founders of TransferWise that said that every single city they've launched in has claimed to be the Fintech Capital of the World. So while the support is encouraging, there's going to be a lot of competition globally in this sector. We need creative and competitive policies in order to keep our best Fintech minds and businesses here.
Crowdfund Insider: What is on your road map for VentureCrowd over the next 12 months?
Vivian Stewart: We have a lot of work to do to prepare for the CSEF regime. We will need to apply to ASIC for an AFSL with the right CSEF authority for example. I will be most interested to see the qualifications required given that obtaining an AFSL can be quite challenging at the best of times. We have our normal work to undertake relating to identifying good partners to work with across various sectors, undertaking research on upcoming deals and supporting existing companies and investors on the platform. We have a great deal of work to do in educating the market, both on crowdfunding as a mechanism, alternative assets as a viable investment modality and continuing to innovative on our platform to ensure investors have a terrific experience.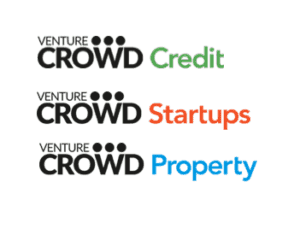 Crowdfund Insider: Do you plan on expanding into Asia? Elsewhere?

Vivian Stewart: Our focus right now is on ensuring that Australian businesses, and businesses looking to grow into the Australian market, can get access to capital in the most innovative ways in order for them to scale, grow and contribute to the economy.

It's always fascinating to see and learn from other markets though. I went on a trade mission to Israel during the dot com boom and it has been interesting to see how effectively they have marked "Brand Israel" globally since this time, and with good cause. In my experience, Australia has focused mostly on export technology plays to the United States and the UK but without the singular focus Israel has been able to achieve. I think there is an opportunity to market great Australian companies via crowdfunding to the world and particularly to South East Asia.

Sponsored Links by DQ Promote