Real estate crowdfunding platform RealtyShares announced on Thursday it has appointed Kristina Wallender as its new senior vice president of marketing. According to the funding portal, Wallender has both marketplace and marketing leadership experience spanning large enterprise businesses such as Amazon and early stage companies like Ticketfly, where she was the head of marketing for the past four years.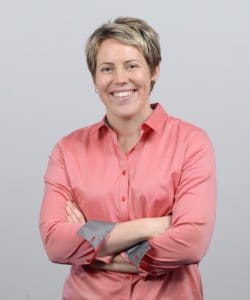 Speaking about Wallender's appointment, Nav Athwal, founder and CEO of RealtyShares, stated:
"Kristina's marketing acumen is unquestioned, but she also brings a rare mix of qualities to RealtyShares that will make her an invaluable asset across all facets of the organization. Kristina has exhibited exemplary leadership to scale marketplaces at companies of all sizes, and we are tremendously excited to welcome her to our leadership team."
Wallender also commented:
"RealtyShares has a tremendous opportunity to make real estate investing easier and more accessible. We're breaking down barriers in the industry for investors and delivering a vastly improved financing experience for borrowers. We want to make investing in real estate is as easy as buying stocks."
RealtyShares reported along with Wallender it has added Vartika Ambwani, who joined as RealtyShares' director of investor operations and Barbara Silvermann as the director of residential mortgage operations. The platform added since January 2017, more than one-third of all new hires have been female, and all three leadership hires have been women, bucking the standard within the real estate sector which has historically lacked diversity across the leadership spectrum.