On Friday, UK-based equity crowdfunding platform Crowdcube announced it has formed partnerships with Codebase, Women of Wearables, and WeWork. This announcement comes after the funding portal revealed its collaborations with Techspace, Level39, Central Research Laboratory, and Global Invest Her.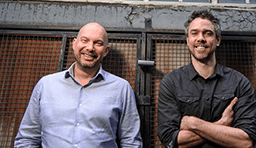 Crowdcube revealed that its collaboration with WeWork gives startups and entrepreneurs within the WeWork's network access to its resources and startup expertise.
"Crowdcube is inspired by WeWork's strength in building communities and providing collaborative working environments for early to later stage startups across Europe to thrive. Crowdcube's relationship with WeWork will now help members learn more about crowdfunding, growth strategies, and how they can leverage clients and online communities to raise their profile and grow."
Exclusive partnership perks include:
Members of the funded club will get special rates and will be supported by the Enterprise sales team 

WeWork members get access to Crowdcube via scheduled events and regular office hours
Crowdcube also noted that its partnership with Momentum will create a platform startups and entrepreneurs within the Momentum community to access coaching, knowledge, and venture opportunities.
"Crowdcube is hugely motivated by Momentum's expertise and hands-on support network, which perfectly complements the support Crowdcube's Equity Coaches will provide to help businesses overcome some of the challenges later stage starts face."
Exclusive partnership perks will include:
15% discount on Crowdcube fees when startups at Momentum successfully fund on Crowdcube 

Structured education around venture/growth strategy for companies on the Momentum program

Events + Founder Series Talks
In regards to its partnership with Codebase, Crowdcube added that its partnership with Codebase will add value to the startups and entrepreneurs across the Codebase community by providing them with on-demand access to its Equity Coaches:
"CodeBase already strives to offer its members 'more' and has curated 'the best business-led peer support network in Scotland' by bringing together top tech companies in the country. This sentiment and the recognition of the power of collaboration has brought together top tech companies in the country."
Partnership perks are:
Discount on Crowdcube fees when CodeBase startups successfully fund on Crowdcube 

Structured education around venture/growth strategy for the CodeBase calendar

Events and Founder Talks
Sponsored Links by DQ Promote