CBRC Partners with 19 Banks to Establish Fintech Cloud Stack.
By 2020, 60% of systems in China's banking industry will be deployed in the cloud, most with the approval of the China Banking Regulatory Commission. According to the report, China Banking Regulatory Commission (CBRC) has been seeking to partner with 19 Chinese banks to establish a Fintech cloud stack, and the investment amount of each bank should not be less than CNY 20 million.
According to the 13th Five-Year Plan released by CBRC last year, the success of Internet giants in using cloud computing may set an example for public cloud infrastructure, and the benefits include lowering the cost for the banks, lowering the non-performing loan ratio, and increasing operational efficiency. The banking industry needs to be further opened up, and pricing and risk controls need to be implemented based on social data. Meanwhile, the major changes will be scenario-based channels and data-based core banking systems. Banking channels will no longer be mainly mobile banking and Internet banking, but will be fully integrated into customer services. Banks will become more reliant on data to market and design products. (Source: finance.ifeng)
[clickToTweet tweet="CBRC Partners with 19 Banks to Establish #Fintech Cloud Stack #China" quote="CBRC Partners with 19 Banks to Establish #Fintech Cloud Stack #China"]
Online Market Lender Dashu Finance Raises CNY 800 million for Series C Round
On July 7th, Dashu Finance, a Shenzhen-based provider of online small and micro loan services, received CNY 800 million (USD 118 million) for its Series C financing round.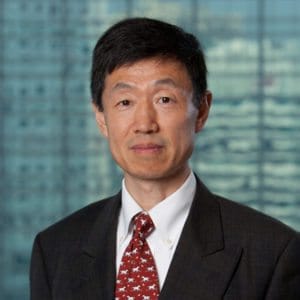 The round was led by PAG (Asia's largest alternative investment management firm) and Primavera Capital Group, with existing investor Sequoia Capital China and new investor China Everbright also participating in this round. According to the announcement, the capital will be used to improve its risk control technology, as well as to invest more on the research and development of new financial services based on advanced technologies.
Founded in 2014, Dashu Finance focuses on providing unsecured loans with an average size of CNY 250,000 to small and micro enterprises, as well as select individuals. With 17 offices in China, the company has provided unsecured loans to over 60,000 small and micro companies. Dashu specializes in credit analysis based on big data, a method traditionally applied only to credit card loans and micro loans. It has issued over CNY 200 billion in accumulated unsecured loans to individuals over the past several years. In addition, Dashu offers its credit analysis tools to traditional financial institutions such as banks.
Dashu Finance last raised a CNY 500 million (USD 73 million) series B financing round led by PAG in 2015, and completed a CNY 100 million (USD 14 million) round from Sequoia China in 2014. (Source: 01caijing)
China's Central Bank Issues Report on Financial Stability
On July 4th, The People's Bank of China (PBOC), the central bank of China, released a financial stability report, warning China should redouble its efforts to regulate key risk (such as Bitcoin) in the financial sector to ensure financial stability.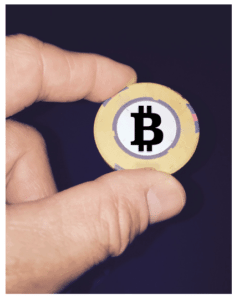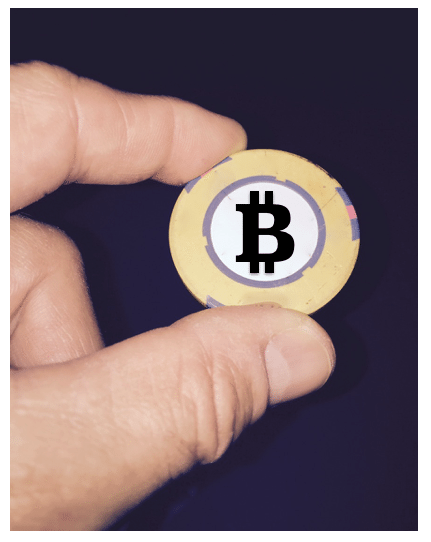 According to the report, PBOC and other financial regulatory bodies will work to fend off risks involved in shadow banking, real estate financing, local government financing platforms, internet financing and illegal fundraising activities. Regulators will increase supervision over outbound investment and prevent shocks from external challenges.
In the recent years, regulatory bodies have introduced a series of measures to regulate risk exposed in the financial sector since the start of this year. The central bank has improved its regulation of shadow banking, often outside the government's regulatory purview, by improving the Macro Prudential Assessment framework. By including banks' off-the-balance-sheet wealth management products in its examination of broad credit, the central bank is able to curb risks brought by credit issued in restricted areas. (Source: pbc.gov)
China's P2P Lending Industry Financing Drastically Decreases in the First Half of 2017
Winter is coming. Statistics show, by the end of June, only 15 P2P online lending platforms received financing in China, and the total amount was just about CNY 4 billion (USD 5,987.1 million). Tuandaiwang.com completed the largest round of financing with CNY 1.8 billion, followed by xiaoying.com's CNY 1 billion.
In May, 3 P2P lending platforms obtained financing with the total value of around CNY 150 million.
| Date | Name of Platform | Amount of Financing |
| --- | --- | --- |
| May 9 | Wangcaigu.com | CNY 60 Million |
| May 15 | Wacai.com | CNY 42 Million |
| May 31 | lmf9.com | NA |
In June, China Minsheng Investment Group, one of the country's largest private investment group, has led a CNY 1.8 billion (USD 262 million) pre-IPO investment round in Chinese peer-to-peer lending company Tuandaiwang.com. The company said that it would spend this proceeds on the platform's development and investment in other tech assets.
From the end of 2015, regulation and oversight of competition in the P2P lending industry has gradually strengthened, but specific regulatory framework has not been issued. At the beginning of this year, financial regulatory sectors released a series of documents to improve the requirements for market access. Along with the reduction of platforms, institutional investors became more cautious and focused on development prospect of the platforms, which caused capital injection drastically decrease. (Source: finance.ifeng)
[clickToTweet tweet="From the end of 2015, regulation & oversight of competition in the #P2Plending industry in China has strengthened" quote="From the end of 2015, regulation & oversight of competition in the #P2Plending industry in China has strengthened"]
Alipay Makes Tuition Payments Easier
Thanks to a new cooperative effort between Hangzhou-based Alipay and other 30 banking financial institutions, Chinese students enrolled in primary and secondary schools are now able to pay their tuition online.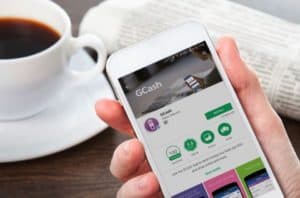 The partnership was based on the advantages of Alipay, which has a more than 45 percent market share in China's online payments market. Alipay has been signing on schools in preparation for the upcoming billing cycle, and the number of schools has been growing at 20 per day. The flexibility of the platform allows schools to accept payments in a matter of days without any further IT integration required.
Users just need to login Alipay, choose "Education Payment", and pay tuition according to the instructions within several minutes. In Shanghai Xiangming junior high school, more than 94.3% of parents choose to use Alipay to pay tuition, and tuition collection decreases from 5 working days to 1.5 working days. (Source: 01caijing)
China's Online Insurance Company Zhong An Introduces Flight Delay Insurance
No one looks forward to a long flight delay, late luggage delivery or hours spent inside an airplane idling on the tarmac. But since July, passengers who have purchased a new type of travel insurance product will be paid up to CNY 120 for enduring these all-too-common travel experiences within hours.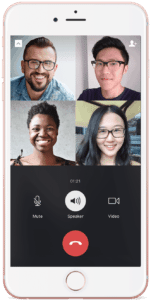 Last week, Zhong An Insurance launched a WeChat-based fight delay insurance. Passengers can just buy the insurance on the Wechat platform 15 minutes before fights take off, rather than one day before departure as termed by the traditional delay insurance. The insurance pays a traveler RMB 10 if a departing or connecting flight is delayed by half an hour, and the compensation is up to RMB 120.
Statistics shows just 76.9 percent of commercial flights arrived on time in May, down from 79.6 percent in June. According to the official announcement of Zhong An, the high cost of travel insurance and inconvenience of submitting claims can deter consumers from purchasing policies, But Zhong An's low-cost, ease of use and last-minute accessibility customers to purchase travel insurance up to 15 minutes before their scheduled departure is designed to make major inroads with the technologically connected travelers of today. (Source: finance.ifeng)
---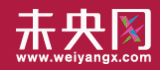 WeiyangX is the most influential website focusing on fintech in China. The site covers the latest news, industry data analysis, business practices, and in-depth fintech cases in fintech. WeiyangX is incubated by Fintech Lab. Founded by Tsinghua University's People's Bank of China (PBC) School of Finance in 2012, the Fintech Lab is the first and leading research entity dedicated to leading best practices, promoting interdisciplinary innovation, and encouraging entrepreneurship in the field of fintech through scientific research and innovative project incubation.

Sponsored Links by DQ Promote