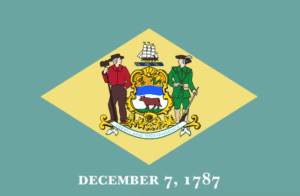 As previously reported, the Delaware House of Representatives passed amendments to state law that would make it explicitly legal for stocks to be traded on a blockchain, the technology behind cryptocurrencies like Bitcoin and Ether. The amendments relating to trading stock on a blockchain were added at the last minute to a host of amendments related to recognizing blockchain transactions, all of which were passed with near unanimity.
The State of Delaware published an article highlighting why corporations may consider registering issuances and transfers of shares in blockchain form, including cost savings, accurate ownership records and automation of administrative tasks, breaking down the advantages for both publicly-traded and privately-held companies.
For private companies:
Enhances accuracy and eases management of capitalization table
Facilitates direct communications with investors
Enables option grants to remain in sync with authorized shares
Increases transparency of shareholder voting process
Automates annual report and franchise tax filing process in Delaware (if registrant utilizes the Division of Corporations' integrated blockchain, powered by Symbiont, which is expected in the near future as part of the Delaware Blockchain Initiative)
Prevents certain "foot faults" common to administering private companies
For publicly-traded companies:
Allows for accuracy of beneficial ownership records in real-time
Enables direct ownership of securities because owner of record = beneficial owner
Facilitates direct communication between an issuer and investors
Addresses challenge of providing a rep in M&A transactions regarding accuracy of ownership records
 Solves particular IT issues related to corporate actions, such as M&A, special dividends, tender/exchange offers
Reduces possibility of naked short selling
Enables accuracy of proxy voting
Simplifies administration and compliance for stock plans
Reduces likelihood of disputes
The State of Delaware noted that the effectiveness of the corporation law amendments on August 1 would accomplish one aspect of the Delaware Blockchain Initiative launched last year. The Initiative also contemplates the State's utilization of blockchain technology. Once the State's Division of Corporations integrates with Symbiont's blockchain and smart instrument platform, other benefits would become available:
For banks or secured lenders:
Reduces risk of errors on UCC-1 financing statements
Minimizes latency in UCC-1 filing process, avoiding gaps in perfection of lender's security interest
Automates renewals and terminations of UCC-1 financing statements
Automates transmission of notices to debtors and secured parties for name/address changes, changes in collateral description, continuations, addition of secured parties, terminations, or debtor's reincorporation or other removal to new jurisdiction
Makes possible integration with banks' collateral management platforms, thereby enabling automation of margin calls/releases tied to value of collateral
For service providers:
Enables new value-added services for your customers for all types of filing procedures (e.g., smart UCC filings, immutable storage of LLC operating agreements on blockchain to prevent disputes)
Allows additional level of internal automation, which can save costs
For businesses funded via securitization:
Enables issuance of digital certificates of SPV as a blockchain-registered Delaware statutory trust
Facilitates straight-through processing of asset servicing, thereby providing investors with a real-time window into SPV cash flows
Enables trustees to demonstrate compliance with the investor communication requirements of Reg AB II by providing clarity of ownership
Allows for accuracy of beneficial ownership records in real-time
And lastly, for regulators:
Facilitates real-time view into on-blockchain securities transactions from your desktop
Enhances assurance that securities issued by publicly-traded Delaware companies were legally available for issuance
Key firms and platforms involved with the Blockchain law include Global Delaware; Cooley; Symbiont; Potter Anderson Corroon; Richards Layton & Finger; Morris Nichols Arsht & Tunnell; Hogan Lovells; Chamber of Digital Commerce; and WSBA.
The State of Delaware's Information Sheet on Blockchain is Embedded Below.
[scribd id=354298907 key=key-WUVWWx0GUzbdJyIdswt6 mode=scroll]