Real estate crowdfunding platform RealtyShares announced on Thursday it has acquired technology-first, marketplace platform Acquire Real Estate. RealtyShares describes Acquire Real Estate as an innovative rival that has set a bar for product development within the industry.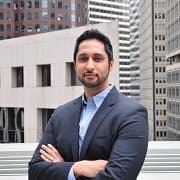 According to the funding portal, Acquire Real Estate was led by CEO Josh Klimkiewicz and CTO Gerry Polucci. The company focused on developing industry-first products to serve its commercial sponsors and investors, keeping the platform at the forefront of innovation despite better-funded rivals. It was also the first real estate marketplace to introduce a real estate exchange, investor profiles, a dynamic investment calculator and self-directed IRA investing. Speaking about the acquisition, RealtyShares founder and CEO Nav Athwal, stated:
"RealtyShares and Acquire share a vision that technology will make real estate investing easier and more accessible, uniting bold thinkers to set an innovative tone for the industry. Josh and Gerry are a perfect culture fit for our company. They bring the intuition, tenacity and experience we need to remove friction from the real estate investing process and help RealtyShares redefine this industry."
Klimkiewicz also commented:
"Like RealtyShares, we saw a real opportunity to use technology to close the gap and create a better process for raising capital. We targeted commercial equity day one, specifically middle market projects with equity checks between $5 million and $10 million, recognizing that there was just no efficient way for institutions or investors to participate in those types of deals without innovative solutions. By taking the time to understand our community, we were better able to address needs and build products that truly solved problems."
Polucci added:
"I saw a lack of audacity. Technology can transform our industry, but people with real estate backgrounds saw complex problems in their industry as intractable. Our team possessed a unique perspective, which allowed us to identify and tackle those challenges directly."
Both Klimkiewicz and Polucci reportedly will join RealtyShares as part of the acquisition, spearheading integration from the company's East Coast office.