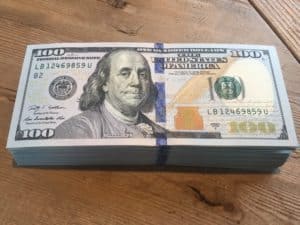 Goldman Sachs (NYSE:GS) announced a new digital service today. The global banking group introduced Goldman Sachs Private Bank Select (or GS Select) – an online lending program that provides financial advisors the ability to offer securities based loans (SBLs) to their clients. The loan may be used for any purpose other than as margin. The size of the loans range from $75,000 and up to $25 million.
GS Select is described as an expansion of the firm's existing Private Bank business in PWM (Private Wealth Management), which uses a digital platform to extend the lending services customarily reserved for PWM clients to non-PWM clients. The company said the program was a quick, simple and convenient way for investors to borrow up to $25 million against securities held in investment accounts at the firms that Goldman Sachs partners with for the lending program. Loans are offered via GS Bank USA.
GS Select has established a relationship with Fidelity Clearing & Custody Solutions with additional relationships with other third-party broker-dealers to be announced over the coming months.
Last year, Goldman Sachs launched Marcus, an online lender that was targeting the consumer unsecured lending space that has since originated more than $1 billion in lending and expects to top $2 billion by the end of 2017.
[scribd id=354884071 key=key-7dQq8V2UnwaizUhFuDJa mode=scroll]