CircleUp, an investment crowdfunding platform that targets early stage consumer product companies, announced on Wednesday the roll out of its new credit advisors affiliate.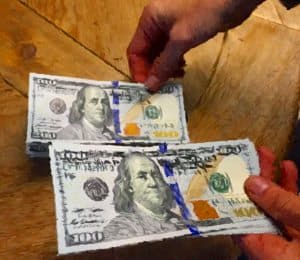 The platform revealed that through CircleUp Credit Advisors approved companies may receive revolving lines of credit that are backed by their working capital assets. This includes accounts receivable (AR), purchase orders (POs), and inventory.
"While CircleUp's existing marketplace and equity divisions provide companies with growth equity capital to execute on bigger picture growth initiatives like hiring and expanding into new product lines, CircleUp Credit Advisors provides the recurring working capital infusions that companies need to boost their sales cycles and get products on shelves faster."
CircleUp also noted that CircleUp Credit Advisors is in the interesting position of being able to efficiently evaluate the true creditworthiness of consumer product brands and provide them with meaningful amounts of working capital at fair terms. No drawn-out due diligence process, no paltry loan offerings, no exorbitant rates. Just the credit that early-stage CPG companies deserve. The portal added:
"We're proud to have built a strong reputation with the CPG community, with more than 17,000 companies having applied to our marketplace platform to raise equity funding over the past five years. Because of our existing industry presence and Helio, CircleUp Credit Advisors benefits from dramatically lower costs to find and evaluate borrowers—and passes those savings onto customers with lower rates."
The launch of CircleUp Credit Advisors comes just three months after the funding portal launched its second Marketplace Index Fund II.  The first Fund recently closed after raising $4.4 million.