CoinList is an ICO Platform Backed by AngelList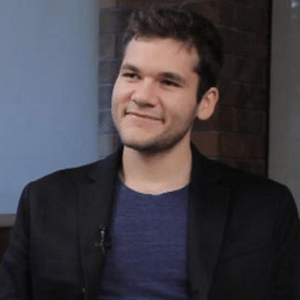 Protocal Labs is reporting it has raised $52 million in an "Advisor Sale" of its Filecoin token. The Initial Coin Offering is (ICO) is live now and open for investment by accredited investors. Protocol Labs was founded in 2014 by Juan Benet as a research, development, and deployment lab for network protocols.
Adjusting to the recent announcements by the Securities and Exchange Commission (SEC), Filecoin's ICO is listing its offer under  Reg D 506(c).  Protocol said it is using a "SAFT" or Simple Agreement for Future Tokens through CoinList which also provides an accreditation service to verify investor statues. Protocol worked with the law firm Cooley LLP to create the SAFT that's based on a popular startup investing agreement SAFE created by Y Combinator. SAFT clearly states that it is a security and it's an investment that will convert into tokens when the network launches.
Filecoin is also the first ICO to take place on CoinList, the ICO platform developed by Protocol Labs and AngelList to be compliant from the ground up while offering a suite of services around ICOs.
[clickToTweet tweet="Filecoin is also the first #ICO to take place on CoinList, the platform developed by Protocol Labs & AngelList " quote="Filecoin is also the first #ICO to take place on CoinList, the platform developed by Protocol Labs & AngelList "]
Since announcing CoinList the platform has apparently accredited thousands of investors who want to invest in ICOs. The platform plans to introduce more ICOs via CoinList following Filecoin.
So who has already purchased Filecoin prior to the ICO? According to the issuer, $52 million worth of Filecoin has already been purchased by advisors committed to helping us build the Filecoin network. The list of investors are said to include some impressive names in the VC world like; Sequoia Capital, Union Square Ventures, and more.
So what exactly is Filecoin?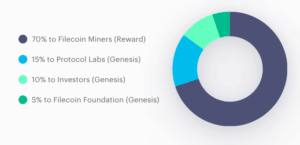 Filecoin creates a market to put extra data storage to work. Use the Filecoin mining software to get paid, in Filecoin, for fulfilling storage or retrieval requests on the Filecoin market. The Filecoin currency expects to be traded on a number of exchanges and supported by multiple cryptocurrency wallets, allowing users to exchange Filecoin for other currencies like US Dollars, Bitcoin, Ether, etc.
Filecoin uses InterPlanetary File System (IPFS), a peer-to-peer hypermedia protocol to make the web faster, safer, and more open. Each file has a unique fingerprint called a cryptographic hash. Indexing files by hash allows us to find and distribute high volumes of data with high efficiency. The peer-to-peer network rebalances and recovers in response to events, keeping data safe and flowing. IPFS is a distributed file system that seeks to connect all computing devices with the same system of files. It has reportedly stored over 5 billion files and has over 1,600 open source developers contributing to it over the last 3 years.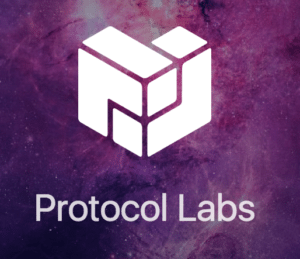 From the technology perspective, organizers say they have found a way to avoid the sustainability problem highlighted in this article on VICE. Instead of requiring all this electricity to generate the Proof of Work consensus required by Bitcoin, Protocol has developed the "Proof of Replication for Filecoin" that incentivizes miners to store files. Protocol calls this a "significant breakthrough that gives the coin mining process a useful byproduct (storage)."
Filecoin is creating a unique market for storage. Today storage is controlled by big cloud storage providers lie Amazon or Dropbox. With a true market, anyone can sell their storage without having to acquire customers directly. Protocol expects the price for storage to tank due to the increased competition on price.
The beneficiaries will be consumers who are paying considerable sums of money for storage. Protocol expects more opportunities to monetize the service.
There is plenty of more information available on the CoinList offer page here.
Have a crowdfunding offering you'd like to share? Submit an offering for consideration using our Submit a Tip form and we may share it on our site!