zipMoney (ASX:ZML) has announced a $40 million strategic investment from Westpac Banking (ASX:WBC). The investment was paired with an agreement for the two companies to explore the integration of Zip's products and services into Westpac's network across Australia. The investment will be by subscription of ordinary equity of 49,382,716 shares at a price of $0.81 per share. This represents a 14.1% premium over the close of $0.71 on August 4th.
Westpac Banking is very much an established banking corporation that was founded in 1817 in Australia. Today, Westpac has branches across Australia, New Zealand, Fiji and Papua New Guinea. Westpac has operations in key financial centers around the world. The bank employs over 40,000 individuals.
zipMoney is an online retail finance operation that provides point of sale credit and payment services. The online lender seeks to offer transparent and fairly priced consumer financial products. As part of the collaboration between Westpac and Zip the two will explore business to business finance products.
zipMoney CEO and Managing Director, Larry Diamond called the investment "transformational" and a unique customer value proposition;
"It is a serious validation of the success of the Zip platform and offering, and the strategic relationship arrangements will deliver a significant opportunity to further accelerate the growth of our merchant network and origination volumes."
Westpac will also be granted 9.8 million performance options, a portion of which is subject to shareholder approval, with an exercise price of $0.81 per share. This will bring an additional $8 million of investment to the table.
The new capital will be used to accelerate zipMoney's platform growth and develop new products for the Fintech company. This past May, zipMoney received a $260 million asset backed securitization warehouse that provides scalable funding for the lender.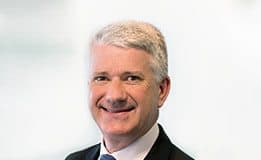 Gary Thursby, Westpac Group Executive, Strategy & Enterprise Services, said that Westpac was excited to be working with one of Australia's leading Fintech firms;
"Our strategic relationship with Zip is another example of Westpac's commitment to supporting leading Australian entrepreneurs and Fintechs who are looking to bring great new capability to Australian consumers… we look forward to working with Zip to develop these capabilities and offer Westpac customers more choice in the changing payments landscape."
Sponsored Links by DQ Promote