This is interesting. Nesta, the UK based non-profit foundation that focuses on innovation, believes the UK should work towards creating a cross border equity crowdfunding alliance with China.
The UK has been the clear leader in online capital formation since the early days. While the economy is relatively small in contrast to the US (or China for that matter), the Brits have crafted a pretty robust ecosystem that allows smaller investors access to investment opportunities that were previously reserved for the more posh. Simultaneously, British SMEs have a new channel to raise growth funding – vital to economic growth. Clear regulation that is less prescriptive than, say, the US, has helped. Programs like EIS and SEIS have helped to mitigate investor risk. Brexit fallout and separation with  the continent has added a new twist to sector growth – so why not look the other direction?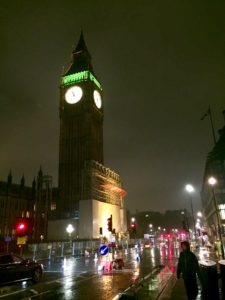 China is the largest internet finance market in the world estimated at over $100 billion for 2015. Their peer to peer lending sector is absolutely enormous while equity crowdfunding is relatively small at around $829 million in 2015. But with big tech platforms like Alibaba and JD Finance engaged, crowdfunding has solid footing in the worlds 2nd largest economy. So why shouldn't the Brits partner up with Chinese platforms?
Nesta outlines recommendations for the two countries to cooperate more closely when it comes to crowdfunding:
Create a China-UK equity crowdfunding alliance – Boost communication between the two countries to compare best practices. Perhaps the UK Crowdfunding Association and the National Internet Finance Association could become the first bridge.
Regulatory Knowledge Sharing – Some of this has already occurred but knowledge sharing between the two countries when it comes to rules guiding internet finance is mutually beneficial.
Foster a data framework and establish standards – Having good data is a catalyst for transparency. Nesta believes this could be a first step in a global initiative.
Government Backed Pilot programs – Have UK issuers raise money in the UK and vice versa. Why not? As long as the diligence is there and the structure is approved Nesta sees this as part of a "China-UK Fintech Bridge."
Nesta is on to something here and they have provided suggestions for first steps. Policymakers need to look outside the box and promote relationships that are mutually beneficial. Geographic barriers are becoming less relevant in certain ways. I know it can be challenging for regulators to go outside their comfort zones but that is what real change is all about. Look at the rise of cryptocurrencies and ICOs. Governments should be striving to foster collaboration and innovation. Not reign it in.