LendInvest announced on Tuesday it has appointed Andy Virgo as its first Business Development Manager (BDM) for the South of England. Virgo notably brings thirty years of experience in both mortgage sales and broking to the position and will be responsible for sourcing deals across the South of England.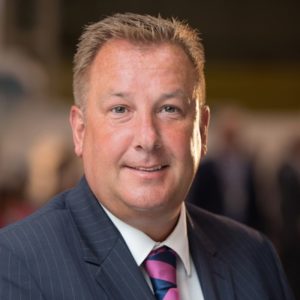 According to the online lender, Virgo joins LendInvest from Interbay Commercial, the commercial mortgage lender in the OneSavings Bank group of companies, where he was a Senior BDM. He has previously worked as a Commercial Mortgage Broker for Christie Finance and as a BDM for Natwest Bank. Andy also set up his own property finance brokerage in 2006 which he ran successfully until his move to Christie Finance in 2011.
LendInvest reports that Virgo's appointment is its fourth in a string of hires outside of London. He joins the team alongside Sophie Mitchell-Chapman and Damien Druce, BDMs in the North, and Peter McDermid, BDM for Scotland. Matthew Tooth, Chief Commercial Officer at LendInvest, stated:
"Andy has an outstanding reputation with both brokers and lenders alike, bringing a wide range of contacts to the role. His extensive experience as both a BDM and broker means he understands how to manage a deal from both sides of the coin, allowing him to anticipate issues before they arrive and identify new opportunities early. We are very excited to have Andy on board as we look to continue looking to expand our product offering this year and reach more borrowers right across the South of England."
Virgo also commented:
 "I am always looking to break new ground and try something new, so the opportunity to join the team of an established and fast-growing lender like LendInvest that continues to bring excellent new products to a market that truly needs them is an exciting prospect. The demand for finance is certainly there and I am looking forward to getting back out on the road!"
LendInvest added that it continues to ramp up its rollout nationwide as it launches its third regional Property Development Academy in Birmingham on September 7th. The launch follows two oversubscribed academies in Manchester and Scotland earlier this year, and recognition of the appetite to develop in these areas.