FundedByMe has announced that Privanet has acquired a 34.4% ownership stake in FundedByMe Finland OY. Privanet operates in Finland and is the owner of the crowdfunding platform AROUND. Privanet is an investment services group specializing in trading of unlisted shares and corporate financing needs. Privanet is licensed by the Finnish Financial Supervisory Authority to offer financial services.
The entire Privanet Group employs around 50 people (including the affiliated agents). The Privanet Group has more than 13,500 customers all across Finland and it has offices in 11 localities. The Group's offices in Finland are in Helsinki, Tampere, Turku, Oulu, Jyväskylä, Kuopio, Vaasa, Forssa, Lahti, Mikkeli and Ylivieska.
FundedByMe Finland has been in operation since April 2017, managed by Raine Luomanen and Casper Grönblom.
FundedByMe, the holding company, is based in Sweden but has expanded its services across other European countries. FundedByMe also operates in Southeast Asia.
FundedByMe stated the strategic relationship will enable FundedByMe to broaden its offering to both investors and entrepreneurs.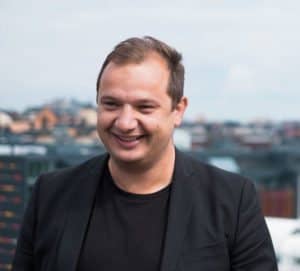 Daniel Daboczy, CEO and co-founder of FundedByMe, released a statement on the private placement investment;
"As part of our ambition to becoming the largest European player, we are now launching a strategic partnership with the licensed Privanet / AROUND and together doubling our capacity. This significantly increases our network of investors and also gives us the ability to operate throughout the EU in ways we have not been able to previously. This is an important step on the journey of FundedByMe growing geographically, and together, this partnership makes us the biggest player in the markets we operate in," said Daboczy. "Our team has always been good at identifying and acting on macro trends. We saw a paradigm shift that led a whole new group of individuals to look for new ways to invest and engage with companies. Then when we realized that crowdfunding could only work long-term if it is a global phenomenon. And now we are seeing that, from a customer perspective, consolidation of the market is necessary."
Daboczy added that after almost 20 years of working in finance he has seen how the industry has evolved and also how traditional financial services and investment activities have become outdated;
"New channels invite a bigger audience and the threshold to participate, as well as to seek funding is lowered," commented Daboczy.
FundedByMe said the investment crowdfunding industry was still quite young with many players experiencing solid growth but costs remain high. The new partnership with Privanet and AROUND can provide a larger investor base and service a larger number of entrepreneurs.
"The partnership will add a whole new dimension for entrepreneurs and companies seeking capital, as well as significantly increase the opportunities we can offer to investors" said Casper Grönblom, partner and chairman of the board of FundedByMe Finland.
Sponsored Links by DQ Promote