CBRC Issues Official Information Disclosures Guidelines for P2P Lending Platforms
On August 25th, the China Banking Regulatory Commission (CBRC) officially unveiled the final version of Guidelines on Online Lending Information Disclosure Requirement. The document was released based on a pilot tighter information disclosure initiative announced in June 2017.
The guideline clarifies the following areas, including:
basic concepts and principles of information disclosure;

detailed contents of information disclosure;

responsibility subject and management requirement of information disclosure.

and the length of transitional period of rectification
(Source: CBRC)
China Banking Regulatory Commission issues guidelines for #P2PLending #Fintech
Click To Tweet
The State Council's New Fundraising Rules May Lead to Investigations on Cryptocurrencies and ICOs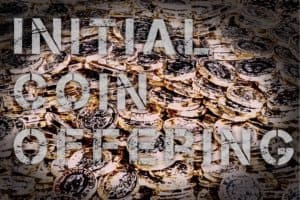 On August 24th, China's State Council has issued a new draft rule on fundraising regulation. The rule was open for public comments for one month before finally enters into legislative process. The draft document further clarifies the division of labor among regulators and detailed measures to prevent illegal fundraising and investigation process. It should be noted that, according to the draft, investors involved in illegal fundraising should be responsible for their losses. Related government authorities may offer assistance in recovering but only limited to the principals.
Besides, the document has, for the first time, identified cryptocurrency-based fundraising as the potential targets of regulation. This year, results from a government-backed study showed that ICOs (Initial Currency offerings) had attracted about RMB 2.6 billion worth of virtual currencies with more than 100,000 investors. The actual volume of investors and ICOs could be much more as most of these cryptocurrency fundraisings were conducted through private funds which were not regulated by the current laws and regulations. (Source: Weiyangx.com)
A government-backed study showed that ICOs had attracted about RMB 2.6 billion worth of virtual currencies #China
Click To Tweet
Group Led by Yunfeng Financial and Ant Financial Bought MassMutual's Asia Unit for $1.7B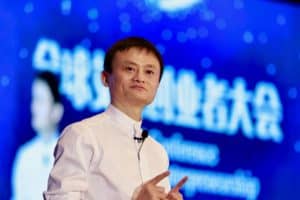 On August 17th, a group led by Yunfeng Financial Group Ltd., the company backed by Alibaba's executive chairman Jack Ma, agreed to pay $1.7 billion to an Asian unit from Mutual Life Insurance Co.
The consortium, which also includes Sina Corp., Giant Network Group Co., Ant Financial, and others. Yunfeng will own a 60 percent stake in MassMutual Asia, with the other investors holding the remaining.
According to the company website, MassMutual Asia is wholly owned by MassMutual since 2000 with offices in Hong Kong and Macau. One of its primary units in Hong Kong manages mandatory retirement fund contributions and the other operates a general insurance business. (Source: 163.com)
EY: Technology Adoption Rate in China's Insurance Industry is Expected to Reach 50%.
On August 22nd, EY released the long-waited EY Fintech Adoption Index 2017. According to the report, mainland China has led the championship of adoption index in categories of money transfer, financial planning, savings and investment, and borrowing. While the number is only 24 % in the insurance industry, lagging behind UK and India and making a stark contrast to money transfer (83%). Yet, such an adoption rate is still three times high of the number in 2015. Therefore, EY has made a bold prediction that the technology adoption rate in China's insurance industry will increase to 50% in the near future. (Source: EY)
China's tech adoption for insurance expected to hit 50% #Insurtech
Click To Tweet
China Citic and Baidu Officially Launch Joint Venture Bank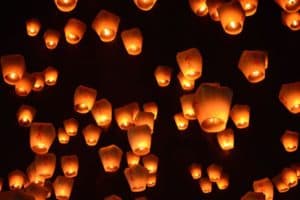 On August 21st, Internet search giant Baidu and China Citic Bank received approval from CBRC to launch a joint-ventured online bank-Baixin Bank, offering loans and deposit accounts to Chinese consumers. The bank was set with a registered capital of RMB 2 billion, in which China Citic Bank will own 70% and Baidu 30%.
The other two Internet giants, Tencent and Alibaba, have both received bank license and opened their own online banks in 2015 as the regulation relaxed. Hence, the establishment of Baixin Bank is regarded as a critical step for Baidu in its strategic transformation in fintech industry. (Source: 01caijing.com)
Auto Financing Platform Cheyr.com Secures RMB 15 million from Taoshi Capital
On August 25th, Auto financing platform Cheyr.com announced to secure RMB 15 million investment from Taoshi Capital.
Taoshi Capital is a Fintech-focused VC, and has presented investment interests in the following areas: online wealth management, equities, insurtech, big-data credit rating, consumer financing, supply chain financing, financial technology services, auto and real-estate financing. As shown on this official site, Taoshi Capital has invested more than 30 fintech startups since its establishment. (Source: JRJ.com)
---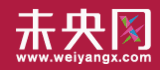 WeiyangX is the most influential website focusing on fintech in China. The site covers the latest news, industry data analysis, business practices, and in-depth fintech cases in fintech. WeiyangX is incubated by Fintech Lab. Founded by Tsinghua University's People's Bank of China (PBC) School of Finance in 2012, the Fintech Lab is the first and leading research entity dedicated to leading best practices, promoting interdisciplinary innovation, and encouraging entrepreneurship in the field of fintech through scientific research and innovative project incubation.