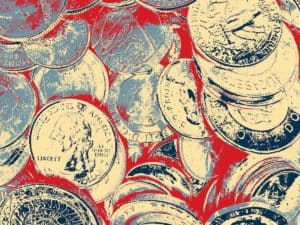 The Financial Commission, a self-regulatory body that is dedicated specifically to FOREX, has announced the extension of its Fintech Certification services to companies raising money through Initial Coin Offerings (ICOs). The Financial Commission has been certifying trading platform technology for brokers and exchanges operating in foreign exchange (forex), derivative and cryptocurrency markets since 2014. Much of their work has been focused on regulating disputes between brokers and trades in the Forex markets.
As part of the Commission's new initiative, they have created an Initial Coin Offering Certification Committee (ICC). This committee is said to consist of a panel Fintech experts from foreign exchange and crypto currency markets, who will help drive the certification standards and protocols, and with support from Financial Commission's existing Dispute Resolution Committee(DRC).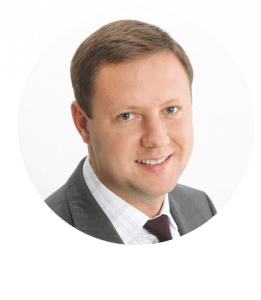 Peter Tartarnikov, the Chairman of the Financial Commision and part of the ICC stated;
"The ICO certification service was a natural addition to our existing technology certification service for Fintech companies. Cryptofinancing via ICOs is skyrocketing in popularity yet the process is still ridden with challenges for issuers and investors – so the need to establish best practices for Fintech companies seeking capital raises via cryptofinancing was needed and Financial Commission is pleased to now offer certification to eligible firms seeking to do an ICO. The certification is limited to the assessment by ICC of the cryptocurrency platform of the issuer being in line with the minimum set of criteria determined by the ICC, some of which may be mandatory for certification approval. Financial Commission will issue certification only when all outstanding requirements have been met by companies that apply for ICO certification, and the standards for ICO certification will continually evolve based on the stewardship from Financial Commission's ICO Certification Committee".
The Financial Commission stated it fully supports the need for best practices to be established for ICO issuers. The ICC will help steer this effort and will be supported by Fintech, blockchain, foreign exchange and cryptocurrency market industry experts and advisors who will establish a baseline of best practices and standards that every ICO issuer should demonstrate and as part of the ICO Certification process.
Financial Commission said it is ideally positioned to cater to the rising demand of firm's seeking capital raises via an ICO, by providing the ICO Certification services to international companies.
Focus on Fintech ICOs
The Financial Commission's ICO certification service is said to be available primarily to Fintech companies looking to raise funding via an ICO or that have already raised funds and seeking another round through a new offering. The Financial Commission will require firms to demonstrate compliance to an extensive list of requirements, in order to obtain certification, and as determined by Financial Commission's ICC.
Financial Commission said it will only issue approved certification when a firm has satisfied all outstanding requirements stipulated by the ICC.  While the certification will not be an indication of whether the ICO will succeed, or fail, nor act as an endorsement of the suitability of the ICO for any investor, Financial Commission maintains that every ICO should meet a minimum set of ICO criteria required to obtain certification, and as this standard improves it should help contribute to improve the broader industry standards for ICO issuers.
The ICC said it expects to certify the issuer's cryptocurrency platform for being fit for the purposes of the offering and being in line with the characteristics of the offering set out in the relevant white paper.
The Financial Commission has published an entire section on their web site specifically for ICOs and Fintech certification.