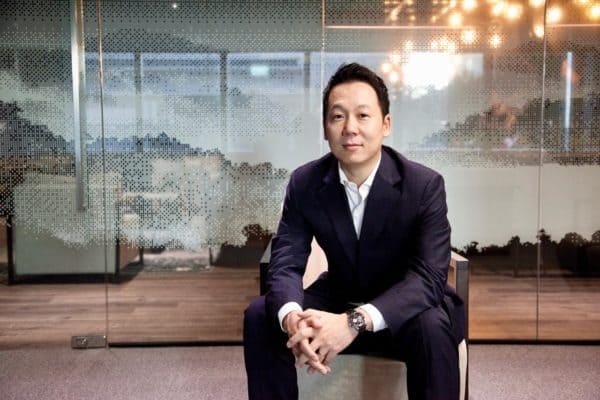 Joe Seunghyun Cho is the founder of LATTICE80 – the largest Fintech hub in the world. But he is also the co-founder and Chairman of Marvelstone Group, a Singapore based private investment group.  Marvelstone looks to invest in financial services, tech, real estate, infrastructure, energy and media. According to Crunchbase, Marvelstone has made 9 investments in the last couple of years with the most recent investment being the support delivered to LATTICE80 to launch in 2016.
Singapore is clearly the leading Asian country when it comes to supporting a Fintech ecosystem. Rule of law and a highly business friendly environment has been buttressed by clear governmental policy that deems Fintech strategic to future economic growth.  Only the UK may be deemed a bit ahead of this global city-state when it comes to supporting Fintech.
LATTICE80 launched in Singapore but now is on path to expand operations around the world. Most recently, LATTICE80 announced a new facility in London.  At the time of the announcement, Joe Seunghyun Cho stated;
"London has been on our radar from day one. To do anything big in Fintech you need to be there, and we've been impressed by the UK Government's support for new technologies in financial services."
Joe Seunghyun Cho is a Fintech visionary having emerged as one of the leading voices in the world of financial innovation. LATTICE80 has expanded into India and the UK with additional offices while signing numerous agreements with multiple other countries and it is only one year old. More offices and MOUs will be signed in the coming months.
As the largest Fintech Hub in one of the hottest Fintech markets, Crowdfund Insider wanted to learn more about its leadership and vision. Recently, we connected with Joe Seunghyun Cho to hear first hand about his perspective on financial innovation. Our conversation is below.
---
How did LATTICE80 (backed by Marvelstone) emerge?
Joe Seunghyun Cho: We are the largest Fintech-only hub by size, as of when we launched last November. I will open 10 more centers within the next 12-18 months. We are hosting close to 100 Fintech startups in Singapore alone and it hasn't even been one year yet. We will be the home of 1,000 Fintech startups with 10 branches and remain in discussions with partners in over 30 cities. It is a big task but we are well on the way.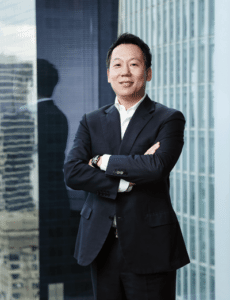 When did you become such a champion of Fintech? Has Marvelstone invested in many Fintech firms?
Joe Seunghyun Cho: We (the founders) haven't invested in many Fintech firms, but we are a Fintech company ourselves and are entrepreneurs who have experience in building businesses and dealing with licenses.
LATTICE80 is a not-for-profit project to help stakeholders (startups, corporates, governments and the public). We are here to solve our own problems as entrepreneurs, investors and a financial institution.
Luckily we got involved relatively earlier in the Fintech scene around 3-4 years ago and we know most of the major people in Fintech globally (as well as the finance industry more broadly). It makes it easier for us to connect with Fintech and finance communities in Singapore and beyond. To date we have not been as interested in investing in Fintech startups, but we plan to be more actively involved in future.
[clickToTweet tweet="LATTICE80 co-founder Joe Seunghyun Cho is a #Fintech visionary" quote="LATTICE80 co-founder Joe Seunghyun Cho is a #Fintech visionary"]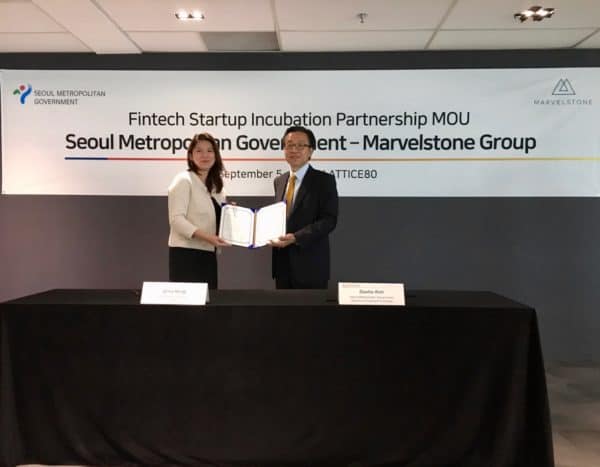 ---
Singapore is currently the dominant Fintech Hub in Southeast Asia. What about emerging competition from Hong Kong? Australia?
Joe Seunghyun Cho: Hong Kong and Singapore are always compared in terms of their attractiveness as Fintech hubs, but if you look at rankings (by the likes of Deloitte and others) you will see that it is not really much of a comparison.
Singapore is consistently ranked as one of the best Fintech hubs in the world alongside London and New York.
Hong Kong, while making progress, still has much work to do to become a number 1 global fintech hub. It does have the benefit of being a gateway to most of emerging markets, especially in the region. Hong Kong and other cities in China (i.e. Shanghai) might be the best gateway to Greater China, but Singapore is obviously the best gateway to Southeast Asia, India, the Middle East and the entire Asia Pacific region.
[clickToTweet tweet="LATTICE80 is hosting close to 100 #Fintech startups in Singapore alone" quote="LATTICE80 is hosting close to 100 #Fintech startups in Singapore alone"]
What are some of Singapore's key advantages in driving Fintech success and innovation?
Joe Seunghyun Cho: Broadly speaking, Singapore's key advantages as a Fintech hub are the government's support and level of understanding of Fintech. The Singapore government must be commended for their openness to embracing Fintech and creating a supporting environment for innovation and startups here. They have trialled initiatives such as putting the national currency on the blockchain, and the Monetary Authority of Singapore is pushing hard for a cashless payments future with backing from the Prime Minister. But of course, there are other important factors vital to Singapore's success in Fintech: the rule of law, low levels of corruption, and strategic location at the heart of Southeast Asia.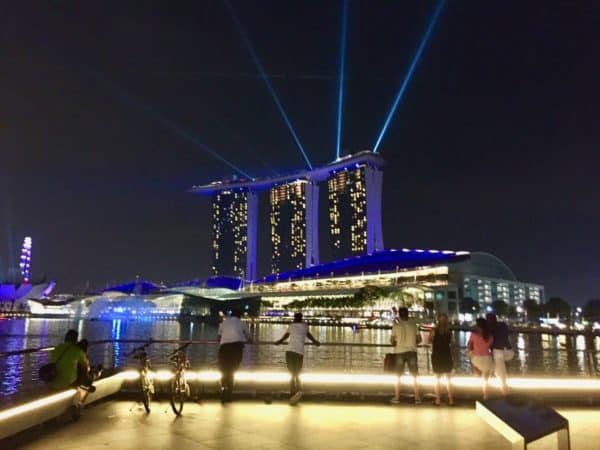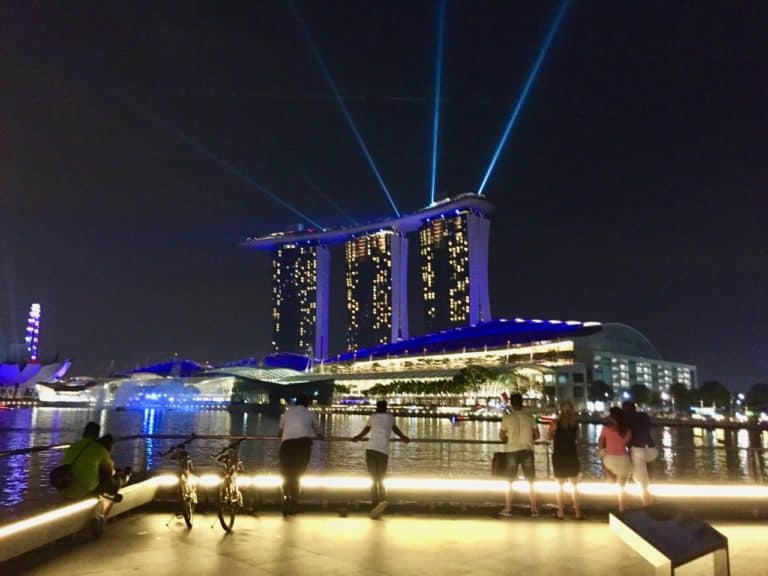 How closely do you work with the Singapore government in pursuing innovations in finance?
Joe Seunghyun Cho: We chose Singapore to set up LATTICE80 over other candidates after meeting many governments.
From the beginning, we spent a lot of time to understand Singapore government's vision and its direction in building Singapore as a leading Fintech (or innovation) hub. We are trying to support that vision as a private sector ecosystem player. We are a not-for-profit initiative to bridge the gap between the private (corporates) and public (government) sectors.
[clickToTweet tweet="The Singapore government must be commended for their openness to embracing #Fintech & for a supportive environment" quote="The Singapore government must be commended for their openness to embracing #Fintech & for a supportive environment"]
Recently, Lufax selected Singapore over Hong Kong as the best location to open up a new regional office. Was that an important victory for the country?
Joe Seunghyun Cho: Singapore will continue to attract attention as a great location for regional offices. While I don't think the Lufax nomination means a lot in the grand scheme of things, it is indeed another notch in Singapore's claim to being a leading financial and business hub, not just in the region but globally.
LATTICE80 has been adding locations around the world. Most recently, LATTICE80 added a UK presence. You continue to be bullish on UK Fintech prominence in light of Brexit – correct? And how will these locations integrate with the Singapore base of operations?
Joe Seunghyun Cho: Yes, we are very bullish on UK Fintech and think now could be the best timing for newcomers like us to enter London.
We are not coming to the UK to compete with existing players like Level 39. We will continue to position ourselves as a Singapore Fintech hub to connect startups in the region. As well as London, we plan to expand to New York and the Middle East. We want to be seen as the best gateway to Asia for those who want to closely work with existing local players and their portfolio companies. We will help Singapore startups to expand to international markets.
In London, we will try to maintain a 50:50 ratio, by which I mean 50 per cent of our time will be spent working closely with local ecosystem players to help their portfolio companies or local companies to come to Singapore and the wider region. The other 50 per cent of our time will be spent helping Singapore fintech startups to expand their businesses to the UK. The same goes for investors and corporates.
Is LATTICE80 a feeder for possible investments by Marvelstone?
Joe Seunghyun Cho: No, we don't take advantage of the startups sitting in LATTICE80 for our private investment interests. However, these investment opportunities are open to any other investors and we try to bring more investors to meet our startup members. That said, when we know someone is working particularly hard on interesting ideas and struggling, we are here to help them. When we do invest in startups, it is on more strategic ways.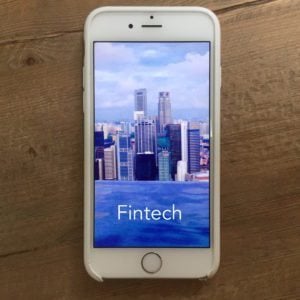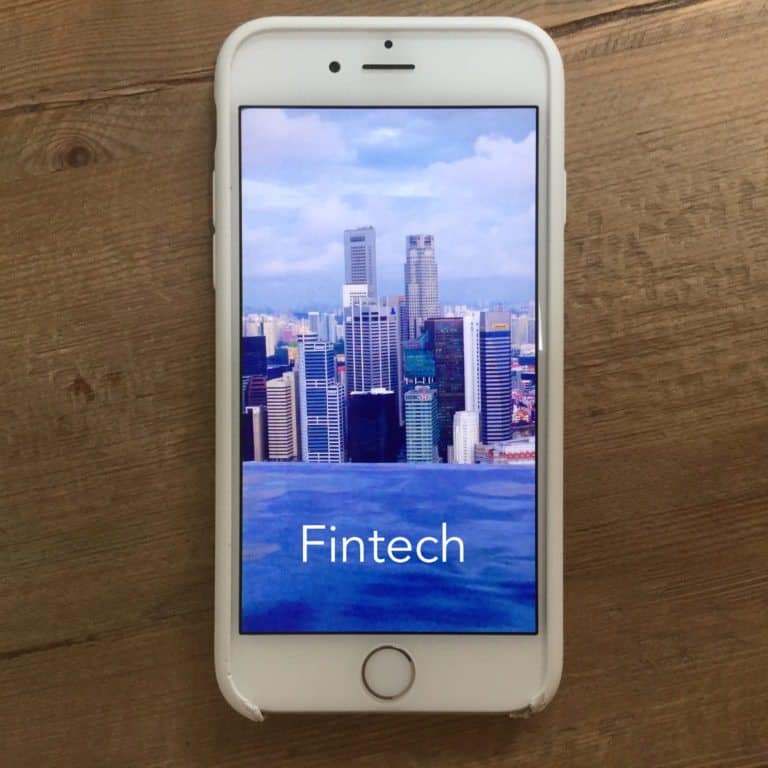 What is your vision for LATTICE80 over the next few years? Do you predict that Singapore will remain the leading Fintech Hub in Asia?
Joe Seunghyun Cho: We would like to continue expand LATTICE80 to every major city in Asia over time, and to open other strategic locations in each region including New York, San Francisco, the Middle East, London and Africa over the next few years. We want to be a player that can serve the biggest Fintech community globally.
If we can host 50-100 Fintech startups physically in each location and 2-3 times more on our digital platform (which we will launch in stages soon), the first 10 hubs we open will serve 1,000-2,000 startups globally. With estimates that there are 20,000 Fintech startups globally, that would give us a position to support 5-10 per cent of the global supply chain.
In terms of Singapore remaining a dominant Fintech hub in Asia, I think the answer is yes and that's why we chose Singapore to begin with. But the Fintech market itself is still young and future growth will be big enough to ensure all Fintech hubs continue to grow for a long time.
I think the real growth hasn't even started yet.
---
Sponsored Links by DQ Promote