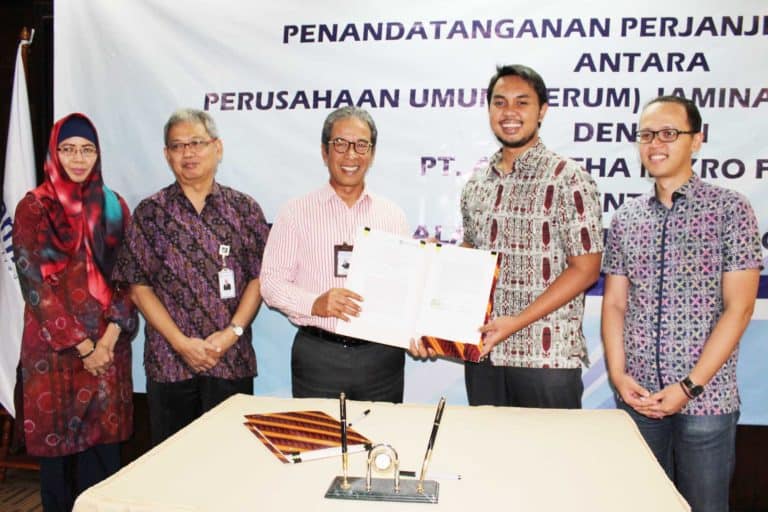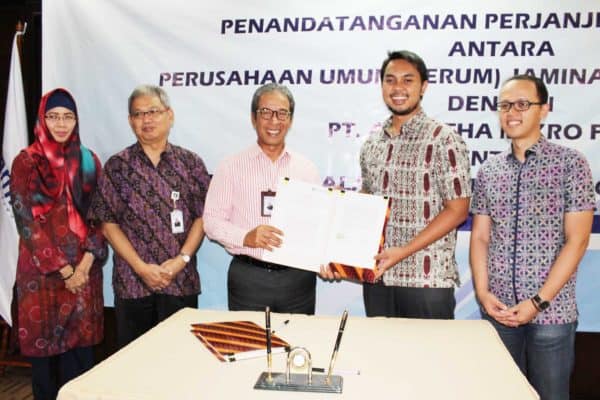 Peer to peer lender Amartha has formed a partnership with the largest state-owned micro credit guarantee company in Indonesia, Perum Jamkrindo. This follows a similar partnership with Bank Mandiri. Amartha is an online lender designed to connect Micro Businesses and SMEs that seek affordable working capital with investors who want to fund their business based on credit risk and expected return. This is a significant agreement for Amartha. Indonesia is the fourth most populous country in the world and support of small business is vital to the economy.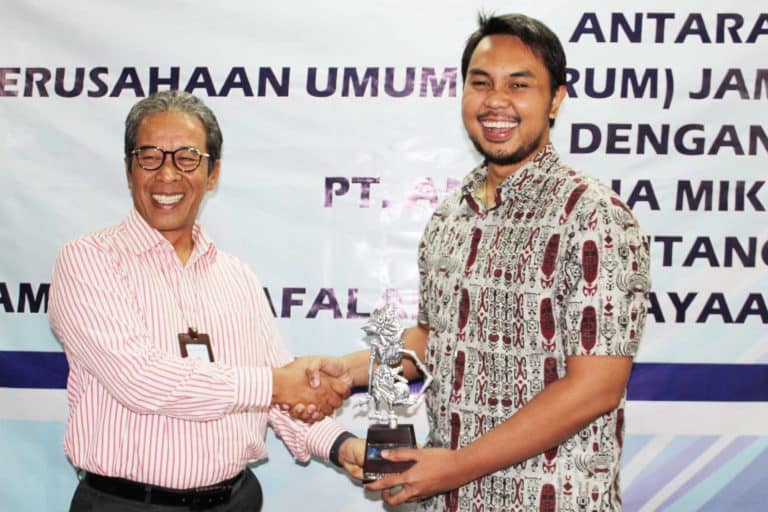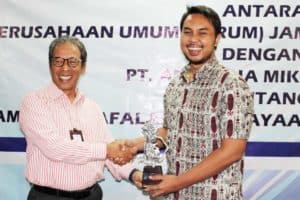 Jamkrindo is a state-owned enterprise that has been given a special mandate by the Government to guarantee credit and financing, as well as financial transactions particularly in the SME and micro segments. Jamkrindo is the largest credit guarantee company in Indonesia with total guarantee value of more than Rp 270 Trillion and 8 Million credit.
This partnership becomes strategic, considering Amartha is the first Fintech company in Indonesia that is cooperating with a guarantee company. In addition to providing more security for Amartha investors, this cooperation is expected to increase public confidence in the transactions through peer to peer lending across Indonesia.
Amartha, represented by Founder & CEO Andi Taufan Garuda Putra, and Jamkrindo represented by Business Director Bakti Prasetyo formally signed the credit guarantee document. Bakti Prasetvo commented;
"Cooperation with Amartha is a very good opportunity because Jamkrindo wants to keep abreast of the times and technology, especially the technology that can benefit the society unbanked."
Amartha currently is the only P2P lender in Indonesia that channels funding to the under or unbanked communities of the country, thus helping to create financial inclusion and financial literacy.
Amartha states it has been able to keep their 0% default rate for more than seven years in operation – an incredible accomplishment. In collaboration with Jamkrindo, Amartha wants to ensure that the investment risk in Amartha has been well managed with additional layers of protection, from social collateral to credit guarantees in the event of default.
This is in line with Bakti Prasetyo's statement, "Unbanked societies actually have a high paying ability, but are unreachable and need to be educated about their responsibilities. A group-based approach with Amartha is the solution. This risk mitigation makes us more confident to work with Amartha."
"Amartha's partnership with Jamkrindo is a valuable step in encouraging the creation of Indonesia's digital economy ecosystem, which also enhances the sense of comfort and security both for lenders and borrowers as platform users," stated Hendrikus Passagi, Director of Arrangements, Licensing and Supervision.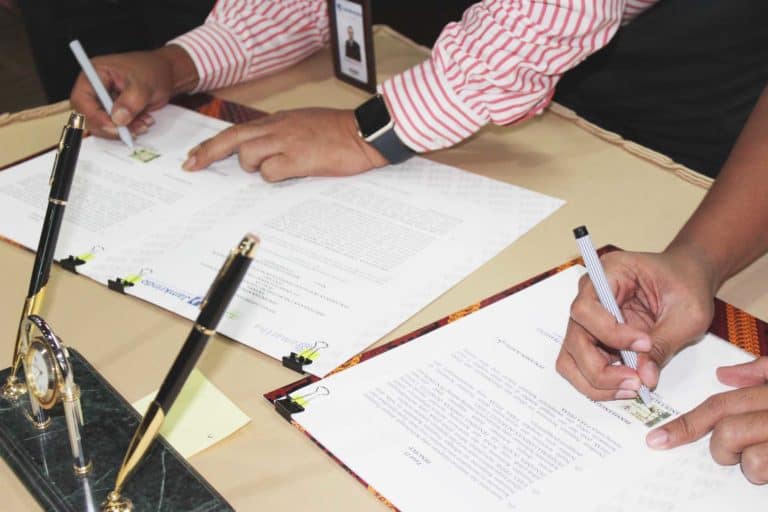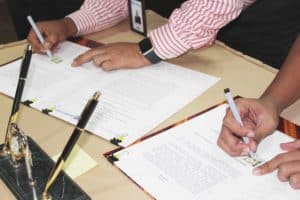 Hendrikus believes that Amartha's move is expected to be a good example for the development of the Fintech lending industry in the country, and is expected to be an example for other countries.
Since May 31, 2017, Amartha has been officially licensed and regulated by OJK.
"For Amartha, this cooperation is a milestone that will spur Amartha to grow and serve more unbanked communities in Indonesia. We know it is difficult for the underbanked to get a loan because they do not have credit records. And for that reason, Amartha intends on matching them with investors who want to invest as well as provide social impact. With this credit guarantee, investors will be more confident and not afraid to channel their funds through Amartha, "explained Andi Taufan, Founder & CEO of Amartha.
Sponsored Links by DQ Promote