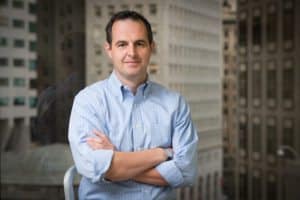 Upgrade, Inc., the new consumer online lender launched by LendingClub founder Renaud Laplanche, has announced the appointment of John Dye as General Counsel. Dye migrates over to the Fintech firm from Western Union where he was Executive Vice President, General Counsel and Secretary of the company. Dye was also Chairman of the Board of Directors of the Western Union Foundation. Upgrade said it was boosting its executive team as it scales loan volume after launching earlier this year.
"John is a great addition to the team," said Upgrade co-founder and CEO Laplanche. "He offers a unique combination of financial services and regulatory experience with a desire to innovate and build better credit products that will change the lives of millions."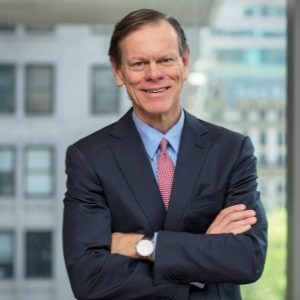 Before joining Western Union in November 2011, Dye spent a long time in the traditional finance world. Dye was previously Senior Vice President, Interim General Counsel and Corporate Secretary of Freddie Mac from July 2011 to November 2011. From 2007 to July 2011, he served as Senior VP, Principal Deputy General Counsel, Corporate Affairs of Freddie Mac, where he worked on corporate transactions and managed attorneys in the areas of corporate disclosure, securities, intellectual property, contracts and human resources.
Prior to joining Freddie Mac, Dye spent 13 years at Citigroup where he held senior leadership positions, and served as Senior Vice President and Senior Counsel at Salomon Smith Barney.
Dye released a comment on his new gig saying he was thrilled to join the Upgrade team and put his 30+ years of legal experience to work for the consumer credit provider. Dye said he was excited to "work to create innovative solutions designed to lower the cost of credit for consumers and help investors achieve attractive returns."
Upgrade also shared the company had hired Louis Shansky, a partner on the securitization team at the law firm of Mayer Brown, as Deputy General Counsel.
Crowdfund Insider asked Laplanche for a comment on the progress of his new venture. Laplanche stated;
"We launched in April and spent the first few months testing our operational readiness, compliance and risk management systems, marketing efficiency and credit performance. We have now completed that series of tests and made the necessary adjustments, and started ramping up volume in August."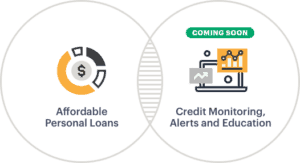 Upgrade closed its huge Series A round of financing in March 2017, raising $60 million in equity and convertible notes from big name investors including Apoletto, CreditEase, FirstMark Capital, Noah Holdings, Ribbit Capital, Sands Capital Ventures, Silicon Valley Bank, Union Square Ventures, Uprising and Vy Capital.
Upgrade says it now has put together a team of 120+ members working out of its San Francisco, California headquarters, Phoenix, Arizona operations center and Montreal, Quebec, Canada development center.
All loans originated via Upgrade platform are issued by WebBank. Upgrade acquires loans from WebBank, retains a representative portion of those loans on its balance sheet and offers whole loans for sale to institutional investors. Jefferies is advising the company on its capital markets strategy and participates in loan purchases to help establish the company's securitization program.