Online Marketplace Lenders Banned from Lending to College Students in China
On September 6th, Zhao Jianjun, deputy director of the Department of Finance at Ministry of Education, announced at a press conference that online marketplace lenders are banned from lending to college students in China.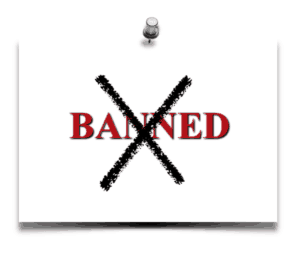 Online lending services have witnessed rapid development over the past decade, yet the regulators have been struggling to keep pace with this growing momentum. This is the same case with the student loan market.
As early as 2002, commercial banks implemented credit card service for college students, but the regulatory authorities then strengthened regulation on the issuance standard of credit card, which encumbered the development of college student loan. The year of 2016 and 2017 have seen a series of scandals involving college students falling prey to online usury disguised as online micro-lending products.
In order to meet their financial needs, the Ministry of Education has encouraged commercial banks to offer micro-credit products to college students. On May 17, Bank of China and China Construction Bank announced to launch the privileged loan product for university students. The student loan is applicable for full-time university students studying for degrees and diplomas (including Technical College), research graduates and second-degree students. In addition to student loans, Bank of China also provide students in need with special offers, including change-free loan contract and online banking account-opening service, annual charge-exemption for debit cards during their study and no service charge for inter-city repayment of loans. (Source: ECNS.cn)
Online Marketplace Lenders Banned from Lending to College Students in China
Click To Tweet
WeChat Pay Will Offer New Mutual Fund Products Similar to Alipay's Yu'eBao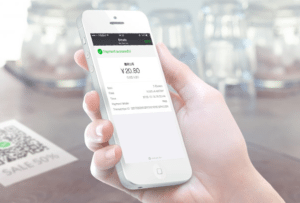 On September 4th, WeChat Pay added a new mutual fund product Lingqiantong, similar to Alipay's Yu'eBao. The new feature is still in beta and only a small group of Licaitong users have been invited to help test the project. According to WeChat Pay, users of the new product will be able to make payments and transfer, send Hongbao, pay back credit card debt and be awarded with interest on their digital wallet balances.
In 2014, WeChat Pay launched its first online mutual fund product Licaitong, trying to compete with Alipay on the emerging online wealth management market. However, unlike Yu'eBao, Licaitong doesn't pay its users with interests from the balances. Users of Licaitong have to redeem the amount they need before make payment or transfer. (Source: 01Caijing)
WeChat Pay Will Offer New Mutual Fund Products Similar to Alipay's Yu'eBao
Click To Tweet
NEO Council Offers Refund After PBOC's "ICO ban"
Earlier this week, People's Bank of China, China's central bank, banned fundraising through initial coins offerings(ICOs).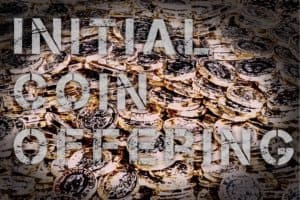 As response to the latest regulation, NEO Council announced it would offer refunds for NEO purchased through its ICO. Yet, the refund is only limited to buyers directly involved in the fundraising. For investors in the secondary market, NEO council will only make refund for the tokens purchased. This is regarded as a common law for most ICO projects that decided to make refund.
NEO council, formally known as Antshares, is established in 2014 and became China's first open source blockchain in 2015. Before the ICO ban, NEO has become the largest ICO project in mainland China. The price of NEO has surged to $50 in earlier August and declined to around $20 due to the tightening regulation. (Source: Jiemian.com)
NEO Council Offers Refund After PBOC's #ICO ban
Click To Tweet
Alipay Expands to Norway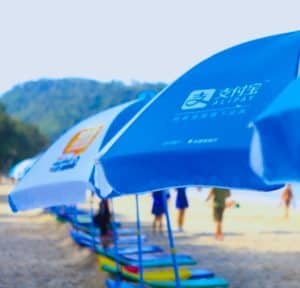 On September 4th, China's leading digital payment service Alipay announced to expand its operation to Norway. The new service will be offered through the cooperation between Alipay and APay Nordic AS, a local promotion and service provider. The adoption of Alipay will not only enhance the experience of Chinese consumers but also help Norwegian businesses reach out to their Chinese customers. Up to present, Alipay service has been available in US, UK, Japan, South Africa and Singapore. (Source: ManagerShare)
Proptech Platform BBT Secures RMB 60 million Pre-A funding
Early this week, Proptech BBT announced that the platform had managed to secure RMB 60 million Pre-A funding from Hongdao Capital at the beginning of August.
Founded in November 2016 in Beijing, BBT is an online proptech firm that not only offers personal mortgage loan, but also housing finance traffic operation and risk control service. As a division of BBT, Jinyinwu.com defines itself as a platform dedicated to wholesale funding, trying to meet large capital demand in capital turnover, house mortgage and construction prepayment.
Liu Pan, CEO of BBT, told the media that the firm would only focus on mortgage business in China's first-tier cities (e.g. Beijing and Shanghai) in the next year.  (Source: JRJ.com) 
---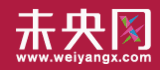 WeiyangX is the most influential website focusing on fintech in China. The site covers the latest news, industry data analysis, business practices, and in-depth fintech cases in fintech. WeiyangX is incubated by Fintech Lab. Founded by Tsinghua University's People's Bank of China (PBC) School of Finance in 2012, the Fintech Lab is the first and leading research entity dedicated to leading best practices, promoting interdisciplinary innovation, and encouraging entrepreneurship in the field of fintech through scientific research and innovative project incubation.