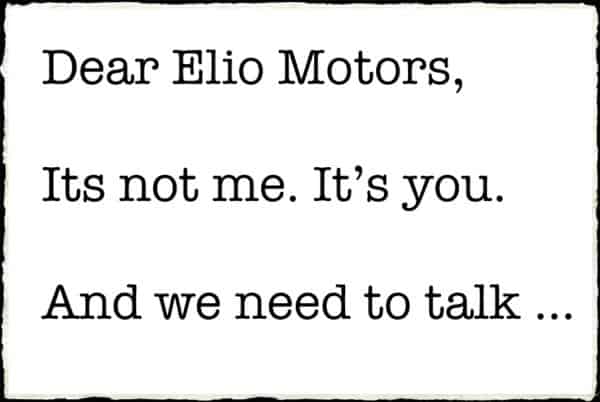 A letter to Elio Motors (OTC:ELIO) …
I don't drive motorcycles. Often on the Southern California highways, I curse lane splitting motorcycles and the danger they present to themselves and others.
I have long said to my children that I wish they would not drive motorcycles. I have asked my brother not to drive a motorcycle as I fear for his safety on the I-15.
Your product could solve my motorcycle woes and worries…if it actually existed.
Alas, it does not exist and yet, you have filed an S-1 registration statement asking the little guy to finance $100 million of a total $376 million needed to produce your imaginary product.  The S-1 is a firm commitment underwriting by Drexel Hamilton, meaning they must purchase all the stock for sale for a total raise of $100 million. It would be interesting to know the story that Drexel Hamilton tells its investors when they peddle the stock. Does it go like this?
"Don't worry, even though this company only has $4,444 in cash and needs an additional $276 million to be successful, your investment is a good one."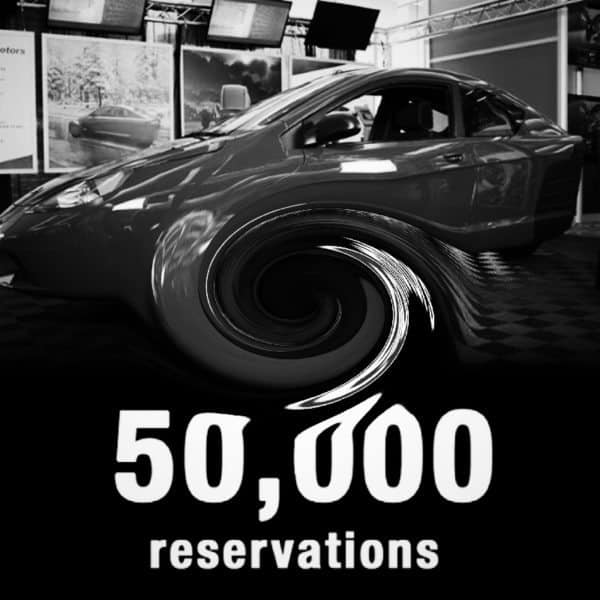 ---
I am not out of place for calling it imaginary and I will not apologize. I was empathetic and hopeful in the last article I wrote about you. Now, not so much. This S-1 registration statement, I fear, will hurt the most vulnerable of investors. You have no real plan to finance operations.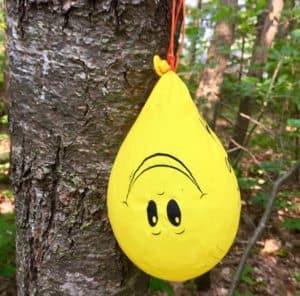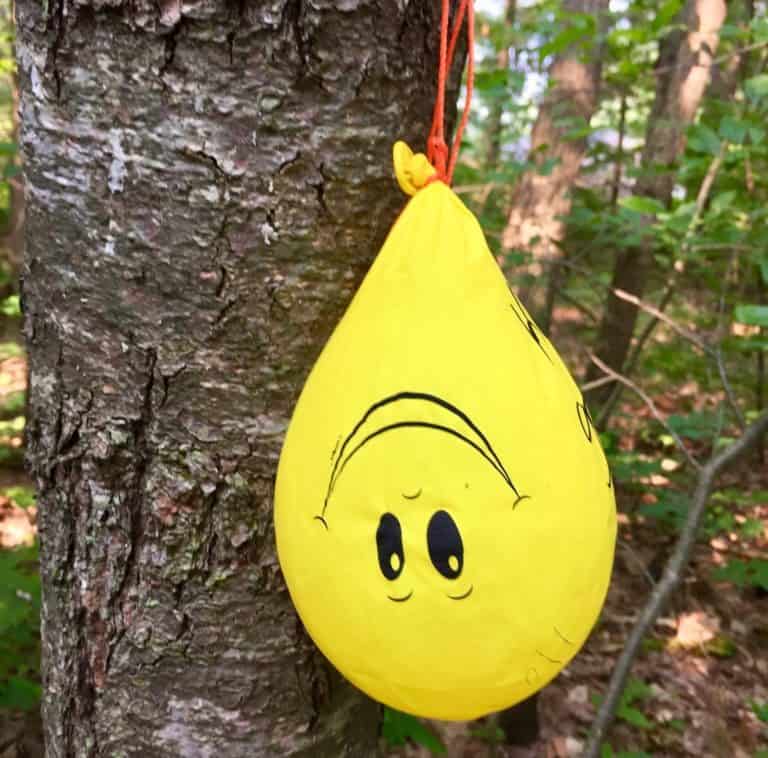 The facts do not provide any indication that if you do indeed raise this $100 million you will have additional financing to cover the $376 million required:
You currently have $83 million in debt including customer reservations of about $29 million. This debt, sadly, doesn't even cover all of your upcoming and ongoing obligations. According to your most recent 1-K filed with the Securities Exchange Commission, by your own admission, you need to come up with $41 million in less than a year to cover such obligations. There goes $41 million of the $100 million.
You have multiple solutions for additional financing. Multiple potential suppliers have committed to investing in the development and production of the cars including Aisin World Corporation of America to invest approximately $37 million of the $76 million to develop the transmissions; Linamar Corporation has committed to provide $45 to $50 million in equipment; and Hyundai DYMOS will incur $1.8 million in capital equipment. However, none of this is enough to satisfy your needs and most of it isn't even cash. How were these values derived? To even reap the benefits of these potential investments requires the additional investment by Elio and the realization of multiple milestones.
You hope to receive a loan through the Advanced Technology Vehicles Manufacturing (ATVM) Program.

 

To me, your discussion of this program and your

hopefulness of getting a loan from the program is misleading. The

Advanced Technology Vehicles Manufacturing (ATVM) Program was established by Congress to support the production of fuel-efficient, advanced technology vehicles and components in the United States. From your 1-k filing, it seems that there are four stages to the application process and that you have successfully completed stage one which determines that you are indeed for the program. However, you have not made any further progress since January of 2015. Exactly when do you plan on finishing the other three stages? One of the milestones is that you must be able to prove that you have appropriate financial backing to accept such a loan. Perhaps I am missing something. I do not understand, in your current state, or even with an additional $100 million, you will be able to achieve this. Therefore, you will need to rely on your contingency plan of "If [we are] unable to obtain a loan under the ATVM Program, it will rely on funding through the issuance debt and/or equity securities, customer reservations, and possibly CAFE credits."
You already deferred your lease with Shreveport Business Park. It is September. The deferral ends in December or until the commencement of production. What's the plan after that? You already had to exchange over $5 million in payments for stock and warrants. What if SBP doesn't want to take worthless stock in exchange for payments anymore?
You already underestimated funding requirements.

In your most recent 1-k, you admitted that you underestimated your requirements by about $64 million, from about $312 million to $376 million. However, this is incredibly disingenuous as in your Form 1-A dated November 20, 2015, you estimated your additional needs to be a mere $240 million.
Those that made a reservation for your product are those that are looking for efficiency both in travel and finances. Most likely, those people who made these reservations, are also your investors. I would love to take a poll of your investors and find out exactly who they are: how much money do they make? Why did they invest? What is their net worth?
My guess is that they are your typical American who was looking to get in on the next big thing. Good for them. Unfortunately, you are not the next big thing and you are going after the wrong pot of gold.
Please find an investment banker, private equity fund, or venture capitalist to take the risk, but don't ask the little guy.
---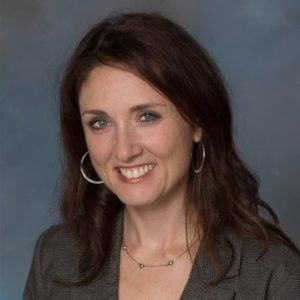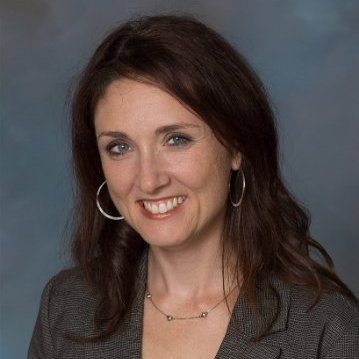 Jillian Sidoti, Esq., CCIM is one of the country's leading experts on Regulation A+. Since 2008, Jillian has submitted multiple Regulation A Offering Circulars to the Securities Exchange Commission for approval making her one of the few attorneys familiar with the law prior to the changes under the JOBS Act. Since the JOBS Act, Jillian has assisted multiple companies and entrepreneurs realize their fundraising goals through Crowdfunding, 506(c) and Regulation A. She is a practiced speaker whose engagements are well attended and often come to produce sound bites and additional discourse. In Crowdfunding Myth, Jillian enumerates on the falsehoods that people tend to believe about crowdfunding and points prospective business owners in the right direction. For several years, Jillian taught Finance and Accounting for the BS and MBA programs at the University of Redlands, drawing on her experience as Financial Analyst, Controller and CFO for many companies, ranging from manufacturing to real estate development. Jillian may be contacted at [email protected]

Have a crowdfunding offering you'd like to share? Submit an offering for consideration using our Submit a Tip form and we may share it on our site!

Sponsored Links by DQ Promote