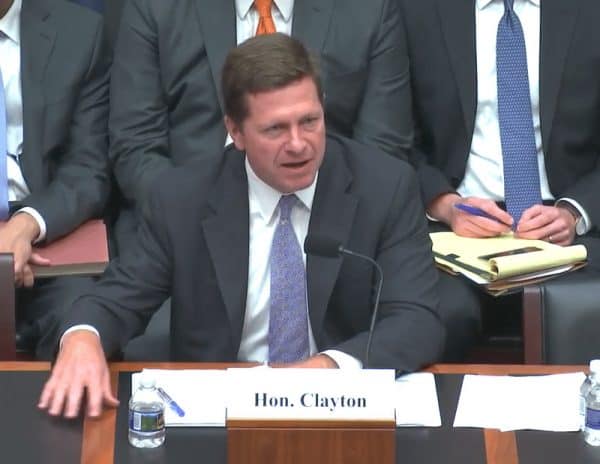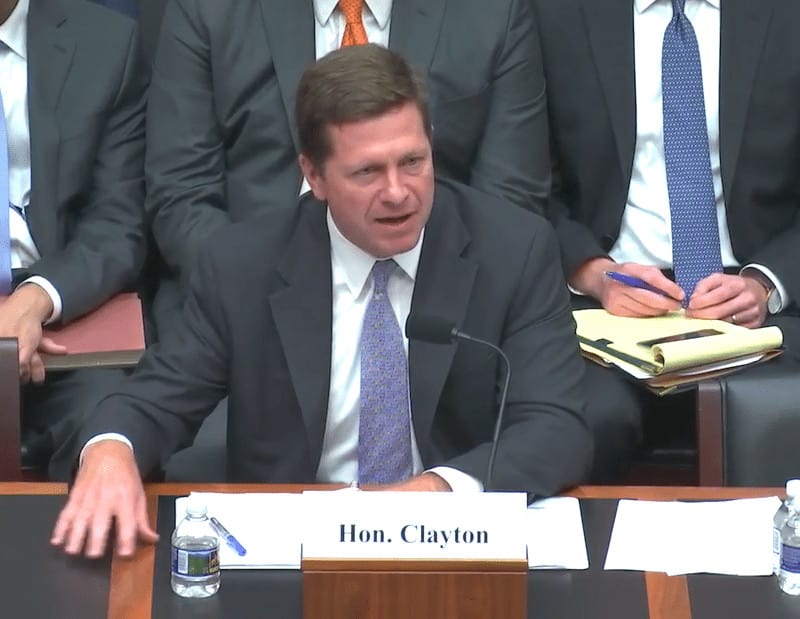 The Chairman of the Securities and Exchange Commission, Jay Clayton, visited with the House Financial Services Committee today. In his prepared remarks and along with subsequent questioning, Clayton aptly defended the importance of capital formation and the need to have a robust Initial Public Offering market.
Following opening statements, Committee members had the opportunity to query Chair Clayton on any and all issues. Congressman Perlmutter asked Clayton specifically about his opinion on the rapidly rising Initial Coin Offering (ICO) market. Note that Perlmutter also sits on a different House Committee that is dealing with Anti Money Laundering and other policy items that may impact cryptocurrencies in general.
Clayton said that ICOs are a new thing that has some good but it is also a new avenue for fraud.
He said that he is cautiously optimistic regarding the approach the enforcement division has taken in addressing ICOs. But he noted that ICOs are "ripe for pump and dump." It is harder to catch bad actors, said Clayton.
"If we are not doing a decent job on educating people and then the bad guys act then it is going to be a lot harder for us to get the benefits  of this technology," added Clayton.
Congressman Perlmutter told Chair Clayton;
"The SEC is going to have to keep their eyes on all of this."
The SEC has published a statement that ICOs may be regulated as securities and thus must remain compliant under existing rules. To date, the SEC appears to have focused its enforcement energy on clear acts of fraud – as opposed to ICOs that may fall in a gray area as to whether the should be regulated as a security or not.

Sponsored Links by DQ Promote