Earlier this week, UK-based peer-to-peer lending platform Landbay announced its September saw a total of £6.31 million lent across 31 mortgages and it announced five new hires.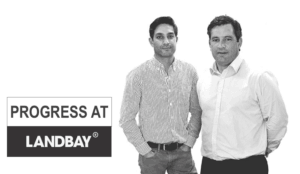 According to Financial Report, last month's lending levels were higher than the previous two months combined.  Among the new hires, Landbay appointed James Cooper-Smith as Senior Lending Officer and Joela Jenvey asKey Account Manager, while Wing Chan was named Operating Manager.  Speaking about the platform's lending success, John Goodall, CEO and founder of Landbay, shared with the media outlet:
 "Over the past four years we have invested a lot of time and money into building a platform that we can be proud of. One that provides a competitive source of funding for professional landlords, a credible opportunity for investors, and is able to scale quickly to meet growing demand for specialist buy to let lending. Like any fast rising new entrant, we've experienced some growing pains along the way, but our track record speaks for itself and we now have all the building blocks in place to support continued expansion of the company."
Landbay's record-breaking September comes just after the online lender raised more than 2.4 million through its latest equity crowdfunding campaign on Seedrs. The lender was granted ISA Manager Status by HMRC and launched its propers-backed ISA earlier this summer. 
Goodall and Gray Stern launched Landbay with the help of Seedrs three years ago. Prior to the platform even going live, the duo raised seed capital on the funding portal for their vision of mortgage finance. Their first funding round was for only £50,000 in SEIS eligible seed funding. Since then, Landbay has launched six other Seedrs campaigns, with the previous initiative attracting more than £1.6 million, which includes an investment from tennis star, Andy Murray.