Marketplace lending platform LendingHome announced on Wednesday it has expanded operations by opening its new office in Pittsburgh. The online lender revealed it plans to bring a total of 50 well-paying financial technology jobs to Pittsburgh over the next year.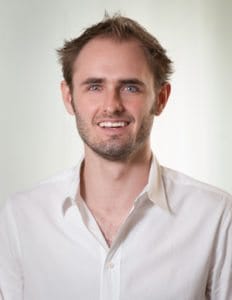 Co-Founder and CEO Matt Humphrey, who is Pittsburgh native and graduate of Carnegie Mellon University, shared details about the office:
"We decided we could add significantly to our best-in-class technical team by recruiting top engineering, product and data talent from the area's technology and startup ecosystem, which includes CMU and Pitt. We started by bringing on board a small team of entrepreneurs from the Pittsburgh mortgage industry, so we have a solid foundation already. For me, the hometown connection was certainly a special bonus."
Mayor of Pittsburgh, William Peduto, stated:
"Matt's reputation as a tech innovator and disruptor precedes him, and we are proud to welcome LendingHome to Pittsburgh. Matt and his team built LendingHome from the ground up, and their success is simply stunning. In just three years, LendingHome has originated more than $1.75 billion in mortgages. It's no coincidence that a Pittsburgh native created a company culture steeped in hard-work and grit. We look forward to LendingHome's role in the continued revitalization of our city."
Humphrey added:
"We hope to have a significant and long-term presence in Pittsburgh both as an employer and as a business. Not only do we think the innovative and dedicated workforce of Pittsburgh is a perfect match for our culture and mission, but there is a robust market of first-time homebuyers who want an easier way to get a mortgage, and that's what we offer. I can't wait for Pittsburgh to get to know LendingHome, and I'm so excited my hometown is the focal point for the next phase of our company."
LendingHome originally started with institutional investors and then later on added accredited investors. This is opposite as most P2P/marketplace platforms that start with individual investors. Individual investors may now access LendingHome's marketplace with a minimum opening balance of $50,000 and a minimum investment of $5,000.