Seedrs has announced a new partnership with the Law Society. The agreement will allow the Law Society's members to access early stage startups via the crowdfunding platform. Simultaneously,  promising Legaltech startups will have the support of the Law Society when they raise funding on the Seedrs platform.
Announced today at the Legal Geek conference, the representative body for solicitors in England and Wales is seeking to encourage law firms to innovate and embrace innovative Legaltech platforms.
The UK legal services market  is estimated to be worth over £26 billion a year. Legaltech has become very hot as startups strive to disrupt an industry that can be slow to change. According to a report by Legal Geek, 46% of Legaltech startups are innovating to help law firms become more efficient and win new customers. The space is growing at a rapid rate with a 160% increase in new Legaltech businesses launching year on year.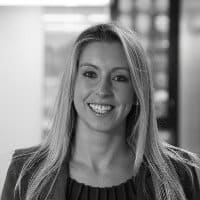 Seedrs believes that similar to how Fintech has flourished in the UK, new Legaltech businesses can take advantage of the same factors, supported by a world leading legal profession.
"As a Law Society member myself, I'm excited by the enormous value that this partnership can deliver to the legal sector. The Law Society has recognised the unrealised potential of greater digitisation and automation for the legal industry. While legaltech is still in its infancy, a host of startups are already changing the way legal services are delivered, making the sector an appealing prospect for frustrated legal professionals like me, looking to future-proof their industry," explained Karen Kerrigan, Seedrs Chief Legal Officer. "We are excited to invite innovative startups to pitch for capital from a new and savvy audience of legal professionals on the Seedrs platform, and in turn give those investors the chance to play a role in the future success of the thriving legaltech scene by using an efficient and trusted investment platform."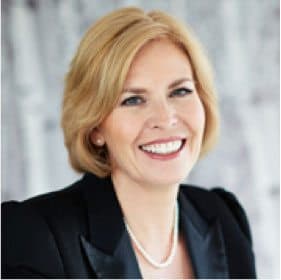 Christina Blacklaws, vice president of the Law Society, added that by harnessing technology effectively, law firms can improve how they operate and how they engage with their clients.
"This partnership will help us bring solicitors and entrepreneurs together to support innovations which will benefit our members and their clients. We are excited about the opportunities this will create for our members as they develop and grow their businesses."
To date, Seedrs has completed over 530 deals with over £270 million invested into crowdfunding campaigns. The Law Society will now provide a direct channel for their 150,000 members to finance projects listed on the Seedrs platform.
Thrilled to announce our new partnership with @Seedrs @KarenSeedrs at #legalgeek today for equity crowdfunding #legaltech #startups pic.twitter.com/SHk72Rwrpi

— The Law Society (@TheLawSociety) October 17, 2017
Sponsored Links by DQ Promote