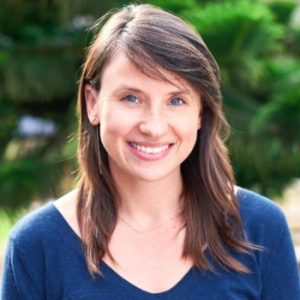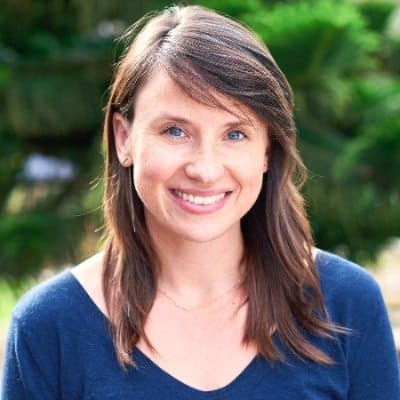 Fifteen filmmakers advanced today to the finals of Seed&Spark's Hometown Heroes Crowdfunding Rally, moving on to pitch their local feature film to Mark and Jay Duplass, who will executive produce up to five of the movies as well as provide up to $25,000 in no-interest loans. The rally launched in mid-September with 73 participating films launching their crowdfunding campaigns.
"This is the power of crowdfunding — to collectively support diverse projects that may not have the  traditional avenues to funding but that audiences are craving," commented CEO & Founder Emily Best via email. "As the only film-specific crowdfunding platform, we discovered the exciting and unique capability of helping filmmakers anywhere turn their crowdsourcing work into Hollywood opportunities through partnerships like this with the Duplass Brothers and more to come."
All campaigns closed on October 13. More than $860,000 was raised across all rally projects, who also amassed a total of 63,000 followers in the 30-day period. The finalists will submit their pitches to Duplass Brothers Productions October 26, and, keep posted, the winners will be announced live on November 4.
The finalists are (in alphabetical order):
A Room Full of Nothing (Austin, TX)
In this Swiss Army Man meets Eternal Sunshine adventure the tense lives of an artist couple living in Austin, Texas is exposed. By filmmaking team TurtleDove Films, an Austin production company who previously raised more than $20,000 in a 2014 crowdfunding campaign on Seed&Spark.
Auggie (Farfield, CT)
At his "early retirement" party, family-man Felix Greystone is given a pre-release version of an Auggie, a pair of augmented reality smart glasses that project a perfectly human companion onto his world. Shooting in co-writer Marc Underhill's hometown in Connecticut, the film also addresses the shifting gender dynamics in Felix's family.
Bring Me An Avocado (San Francisco, CA),
When a violent encounter leaves Robin in a coma, her husband, sister & best friend venture to maintain normalcy for her kids while managing their own grief. The film is helmed by a team of Latinx, Arab and queer women, and writer/director Maria Mealla is an active participant in the #FilmCurious community.
D.I.Y. (Philadelphia, PA)
A comedy about marriage from the queer perspective, D.I.Y. follows Josh and Matilda as they get sucked into the Wedding Planning Vortex, they are determined to do it their own way. The co-writers/producers of this film, Yuval Boim and Sarah McCarron, are also co-starring in the film.
[clickToTweet tweet=" #HometownHeroes Finalists Announced @seedandspark @crowdfundinside" quote="This is the power of crowdfunding — to collectively support diverse projects that may not have the  traditional avenues to funding but that audiences are craving, commented CEO & Founder Emily Best."]
Drought (Wilmington, NC)
The coming of age story of recent high school graduate Sam, living in a small southern town with her younger brother Carl, who has Autism, during 1993 and the worst drought in history. This film was partly inspired by co-producer Hannah Black's experience as a teacher for children on the Autism spectrum.
Epiphany (Tarpon Springs, FL)
Epiphany follows the story of Luka, a young Greek-American girl desperate to connect with her negligent father in a sponge diving town in Florida. This film is a real family affair, co-written & directed by sisters Koula Sossiadis Kazista and Katina Sossiadis.
Indiana (Upland, IN)
A cross-generational portrait of life in the cornfields that examines family, faith, doubt, health, race, and the pursuit of music, backdropped by the crackling soil of early spring-time Indiana. Filmmaker Andrew Paul Davis was motivated to make it as direct reaction to an uprising in racist activity in their hometown this January.
Lost Bayou (Lafayette, LA)
After receiving news of her mother's death and dealing with her own addiction to opioids and alcohol, Gal ventures out into the Atchafalaya Basin to check in on her aging father, who has been living out in seclusion on a houseboat as a Cajun faith healer. Breaux Bridge, LA native Filmmaker Brian Richard assembled a team of Louisiana natives for this production, and Cajun French will make up about 40 percent of the dialogue spoken in the film in order to capture the authenticity of Lafayette, LA.
Miles Underwater (San Antonio, TX)
A coming of age story about a thirteen year old who is pathologically afraid of water and must confront the mysteries of his past to save his mother and realize his future. Producer Jen Prince and her largely Texan cast and crew previously crowdfunded the feature film Quality Problems on Seed&Spark in 2015.
Mini Lights (St. Petersburg, FL)
While a group of skaters figure out life, build friendships, drop, flip, and push in St. Petersburg Fl, something watches them, waiting. By Johnny Vitale
Test: A Classic American Story…On Steroids (Tuscawaras, OH)
A young bodybuilder living in smalltown Ohio defies his religious mother when he follows the county's best coach into a world of steroid abuse and exploitation. This film is inspired by writer and Ohio native Brock Yurich's own battle with steroid addiction while competing as a bodybuilder.
[clickToTweet tweet="#HometownHeroes Finalists Announced #indiefilms @seedandspark @crowdfundinside" quote="Seed&Spark Hometown Heroes Independent Film Finalists Announced!"]
The Atavist (Pittsfield, MA)
Jax, a time-traveling young woman from the future, and Hen, from our present day, must team up to set things right when Jax leaves behind items that alter history. Pittsfield native writer/director Cameo Wood previously crowdfunded her short film, Real Artists, on Seed&Spark in 2016.
The Inner Edge (Old Bridge Township, NJ)
Grace Johnson, a New Jersey cop struggling with painful changes in her life she doesn't understand, encounters a suicidal man on a bridge and finds out she is more than just a small town cop. Writer/director Melissa Sutkowsi was inspired to write this script due to the alarming rates of drug addiction in her hometown; the accidental death rate has more than doubled since 2004.
The MisEducation of Bindu (Indianapolis, IN)
Coming of age comedy about bright and awkward Bindu, a 14-year-old Indian American girl who's not only caught between girlhood and womanhood, but also with a foot in India's traditional past and the promise of global future. Though shooting in producer Edward Timpe's hometown, director Prarthana Mohan is originally from Chennai, India and studied directing at Chapman University in California. Main character Bindu's feeling of being caught between India's traditional past and the promise of global future is a reflection of her experience.
This Is Our Home (Media, PA)
A surreal tale about a young woman trapped with her fiancée in her childhood home, exposing the terrifying nature of sharing all of yourself with another person. Beyond it being team member Jeff Ayars' hometown, Media, PA is America's First First-Trade Town, which made shooting this team's feature film there even more of a no-brainer to support the local economy.
"You might not look at the names of the cities where these filmmakers are working and think  'Film Hub!', but with the hard work of these incredible teams, investing in their own communities, you now someday might," Best told Crowdfund Insider.

Seed&Spark and Duplass Brothers Productions announced the Hometown Heroes Crowdfunding Rally in June 2017 to empower storytellers and filmmakers from all over the country to tell stories that have never been told from wherever they are. Seed&Spark established its niche within film industry crowdfunding, raising over $7M for film projects since launching in 2012 under the helm of CEO & Founder Emily Best. Crowdfunded films can be streamed here or watched via AppleTV or Roku.

Sponsored Links by DQ Promote