It is a truism that nothing is 100% safe from being hacked. While Blockchain, or Distributed Ledger Technology, widely claims to be hack proof, there are always ways to break into transactional processes.  One example is there CoinDash saw its Initial Coin Offering was hacked to the tune of $7 million in ETH as a criminal injected a malicious address in the ICO fooling investors into sending their funds to the wrong account. A partnership between Hacken, a bug bounty testing services, and Neuromation.io – a "synthetic data platform for deep learning applications" seeks to stop cyberhackers in their tracks;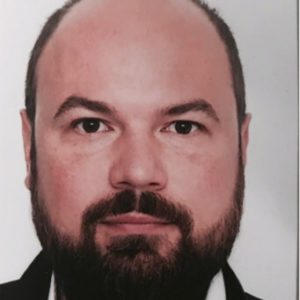 "Currently, there are no bug bounty programs or vulnerability discovery providers in the world that provide a custom-tailored service like this for blockchain startups," says Max Prasolov, CEO of Neuromation. "Hacken specializes in auditing the cybersecurity of blockchain projects, keeping investors' money safe and hackers at bay. The audits conducted by Hacken will go a long way in helping Neuromation.io to better understand cybersecurity risks and take appropriate measures to mitigate them, giving investors peace of mind in knowing that their funds are safe."
Hacken's CFO Dmytro Budroin says that Neuromation does an amazing job of combining synthetic data machine learning with blockchain technology;
"Our team at Hacken is happy to assist Neuromation with auditing and improving the security of its code and cloud infrastructure. We believe this cooperation will be fruitful and beneficial to all parties involved."
Neuromation's own Neurotoken will go on sale later this week (October 25). Neurotoken is described as being for sophisticated crypto-investors. Neuromation wants to be the definitive destination for businesses to develop their AI capability. Their Neurotokens are said to be the primary exchange mechanism enabling synthetic data generation, distributed model training, data labeling and other AI services. Their White Paper is available here. David Orban has signed up as an advisor giving this ICO a bit of some celebrity shine.
"We envision being a global resource pool for synthetic data. An ever growing library that would have data sets for every conceivable use case. As we tie in service providers into the platform, Neuromation will be an enabling ecosystem for all AI," states the campaign page.
The company states it is developing the "Neuromation Labs" that would develop synthetic data and train deep learning models on live applications.  Each lab, such as the Retail Automation Lab, Industrial Automation Lab, Pharma/Medicine/Biotech Lab,  will study a specific problem in a partnership with a category leader. The Labs expect to seed the Neuromation Platform market with initial data generators and data sets.
Have a crowdfunding offering you'd like to share? Submit an offering for consideration using our Submit a Tip form and we may share it on our site!