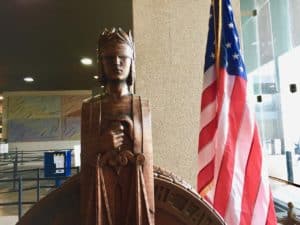 A law suite between investors and LendingClub (NYSE:LC) received the green light to proceed as a class action from US District Judge William Alsup in California last week. The case stems from investors who purchased shares in the online lender only to see the value of those shares crater in the ensuing months. LendingClub's shares topped $25 at one point but has recently been hovering around $6 a share.
According to the filing, the resignation of founder and former CEO Renaud Laplanche, along with "identified material weakness, including a lack of transparent communication and appropriate oversight  in dealing with investors," were sufficient cause in pursuing a legal remedy to the decline in company valuation. Defendants in the suit include LendingClub, Laplanche, Carrie Dolan (LendingClub's former CFO), LendingClub directors and former directors, and the financial firms that underwrote LendingClub's IPO.
The decision by Judge Alsup also acknowledged the "class representatives in the parallel state action," thus allowing the competing state action to proceed as well.
Water and Power Employees' Retirement, Disability and Death Plan of the City of Los Angeles (WPERP) will serve as lead plaintiff, and Robbins Geller Rudman & Dowd LLP has been appointed as class counsel.
LendingClub will be announcing its quarterly report for Q3 on November 7th after the bell. Expect part of the discussion to tackle the impact of the possible class action.
[scribd id=362404548 key=key-sJhgwzoSDU84thdeUX7A mode=scroll]