On Monday, home ownership investment platform Unison announced 2018 expansion plans. As previously reported, Unison has created a new option for homeownership beyond the traditional mortgage route. By becoming a co-investor in the house, Unison is shouldering the risk side-by-side with the owner. They are betting that housing will continue to outpace inflation representing a solid return for big investors in need of long-term investments.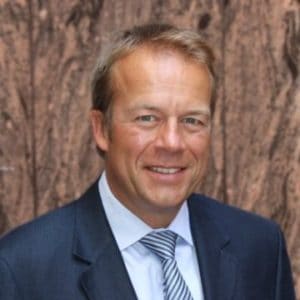 The platform reported that in 2017 alone it has expanded into five additional states including Illinois, New York, Arizona, New Jersey and Pennsylvania, bringing its total footprint to twelve states plus Washington D.C. Unison also revealed it has processed over 14,000 consumer inquiries for its flagship programs: HomeBuyer, which increases housing affordability and purchasing power, and HomeOwner, which allows existing homeowners to unlock a portion of their home equity without borrowing. Thomas Sponholtz, Chairman and CEO of Unison, stated:
"We are extremely proud of what we have accomplished this year and are eager to move into 2018 with great momentum. Our programs are poised to help thousands of people nationwide; our tools and team are stronger than ever and we have high expectations for the future based on the solid foundation we have built as a company."
In addition to announcing 2018 expansion plans, Unison also revealed multiple promotions and additions to its management team. These are the following:
Jim Riccitelli 

assumed the role of President focusing on facilitating Unison's rapid expansion and supporting Unison's trademark focus on consumer education and financial literacy.

Bill Walker

 and 

Brian Elbogen

, former Managing Directors, have been promoted to Chief Revenue Officer and Chief Strategy Officer

Laura Wensley

 has been brought on as Director of Finance

Rayan Rafay

 has been promoted to Chief Operating Officer of Unison's investment management business
John Arens, who is General Counsel at Unison, has taken on additional responsibilities as Managing Director of Business Operations

Heather Phillips

 has joined as Associate General Counsel
Unison has raised over $300 million in total investment capital, experienced significant growth in headcount and added industry veteran, Ron Suber, as an investor and strategic advisor. The company will also launch additional products and expects to grow origination volume by over 500 percent next year.