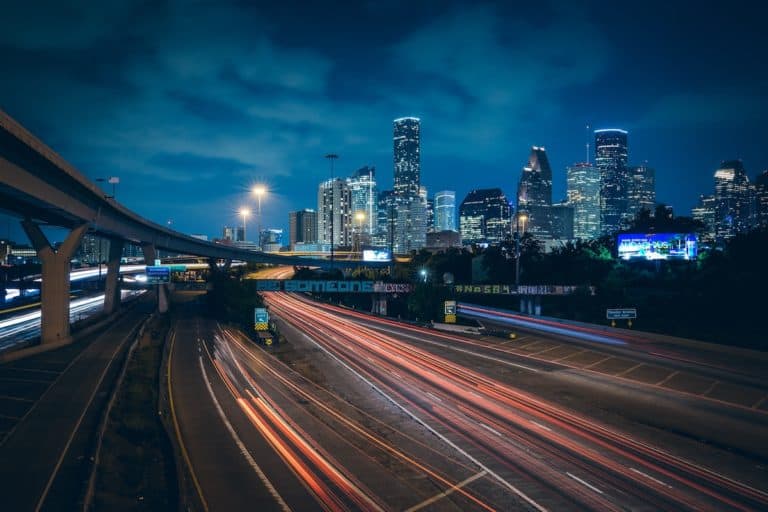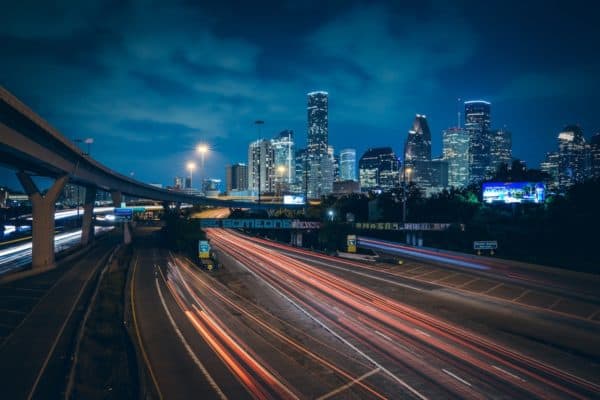 I arrived in Dallas, Texas, the night before 2017's Lend360. A conference catering to lenders, investors and vendors in the online lending space. It started out as OLA (Online Lenders Alliance) a number of years ago. Next year, Lend360 will take place in Chicago, one of my favorite cities to visit. The conference's old namesake, OLA, is still the organization behind the conference run by a very professional and capable CEO Lisa McGreevy. OLA's board is packed with industry leaders.
After Operation Chokepoint, OLA rebranded itself as Lend360 aiming to stay away from yesteryears pay day lending moniker. I've been coming to this conference almost every year. Tons of familiar faces in the subprime online industry makes frequent appearances. Most of these industry veterans such as Ken Rees of Elevate Credit gave birth to the 1st (late 90s to early 2000s) and 2nd (mid 2000s) wave of subprime online lending.
Post Trump Era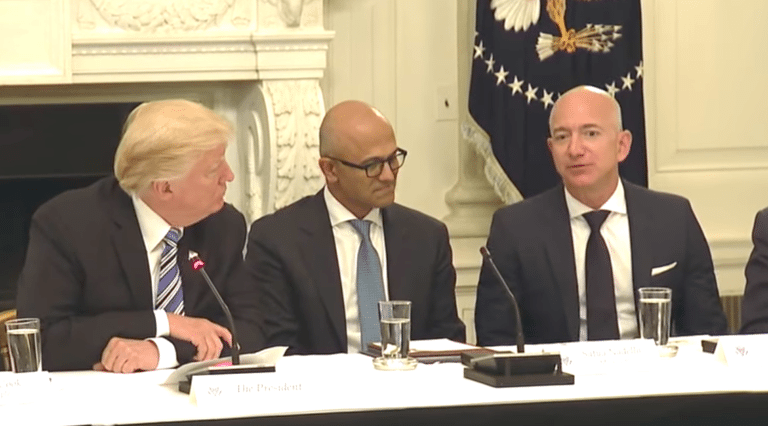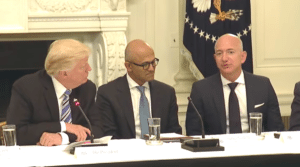 This year's Lend360 is especially poignant. This is the first Lend360 during Trump's presidency. By all accounts, President Trump is pro business and the subprime lending community is lobbying for the end of heavy government regulation and the continuation of vilifying the entire subprime lending industry.
I can sense that most of the folks attending the conference that got hurt by Operation Chokepoint feels a bit vindicated by the latest roll back of many new proposals laid out by the CFPB, Consumer Finance Protection Bureau. Just recently the United State senate overruled the CFPB's arbitration rule. The overruling by CFPB and essentially a no-confidence vote happened about a week after Lend360 concluded in Dallas, Texas.
CFPB, FTC, SEC
I attended Dan Quan's "The Regulator's View of Fintech" session on the last day of the conference. Dan manages the small dollar lender desk at the Consumer Financial Protection Bureau, at his panel, Dama Brown from FTC and Shamoil Shipchandler from SEC all spoke about an era of collaboration with lenders. The tones from all three regulatory representative is vastly different than that of five years ago where mass regulation and penalties were the topic of discussion.
I thoroughly enjoyed these panelists discussions. From CFPB's "Office Hour" where they're actively reaching out to FinTech startups to discuss ideas that potentially benefit or inadvertently hurt consumer's access to credit to Shamoil's personal experience with loan solicitations she gets in her office. These speakers ultimately want businesses such as online lenders to flourish buy never at the expense of the consumers.
Dama Brown challenges most cross bureau data sharing with the CFPB and SEC so an more coordinated effort might speed up conversations with FinTech and Financial Services companies.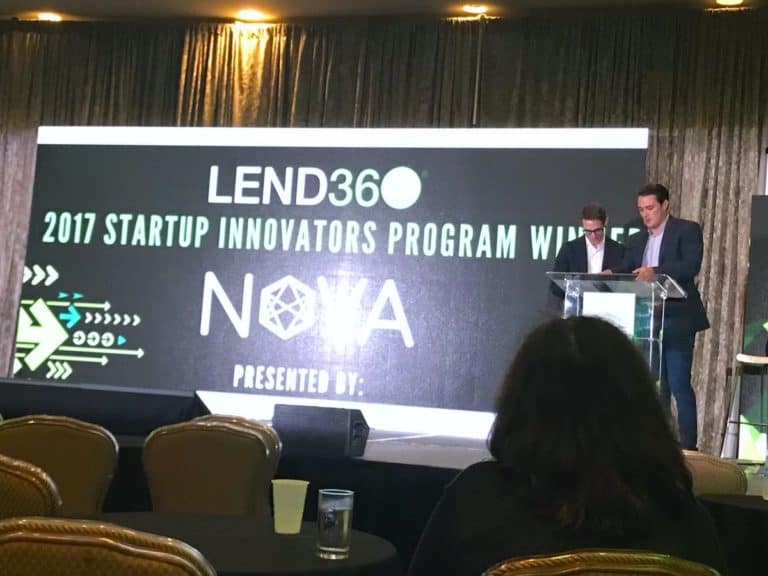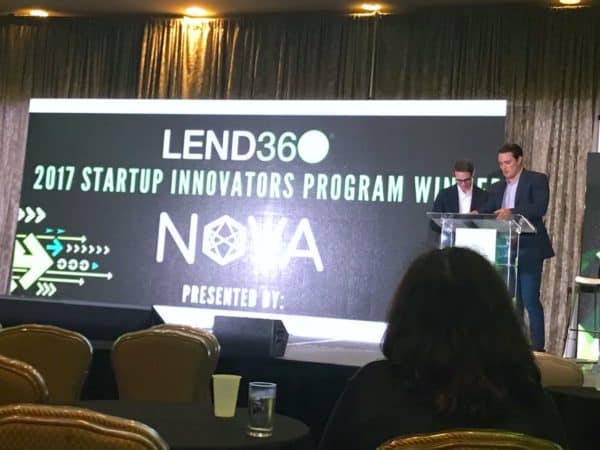 Compliance, Cyber Security, Regulatory and Legislative.
Fresh off of the massive cyber security incident at Equifax, the entire industry is even more sensitive about data protection, data security, legislative and regulatory issues. During the all three days of conference, each day is anchored by discussions lead by top law firms in the industry such as Hudson Cook and Ballard Spahr. Topic such as how to deal with Trump era rules to interactions between regulators and FinTech companies are discussed in ad nauseam. Everyone at the conference wanted to know what is the right way of doing business and interact with the regulators in a positive and production fashion.
I feel like the industry has finally evolved from a cat and mouse game with the regulators to a more collaborative marketing participants as this industry continues to mature.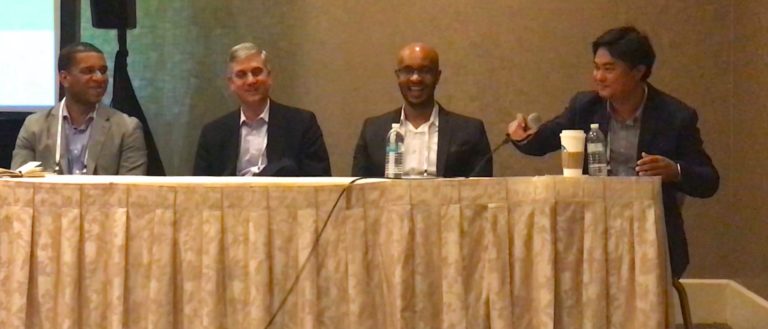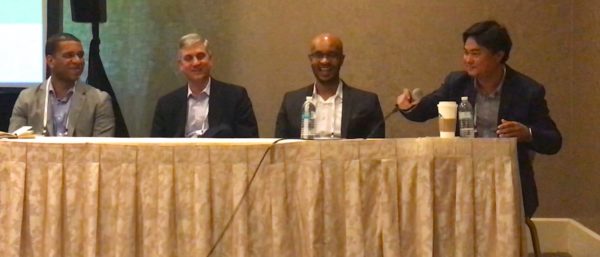 Fintech Competition
This year also marks the first year Lend360 started the FinTech Startup Innovators Program! I remember talking about a concept like this with Lisa a few years ago when I started my startup. Lisa and I discussed how to leverage Lend360 foster a more educational, academic driven and startup friendly feel to the conference. We discussed scholarships for schools with FinTech curriculums all the way to offering a stage for FinTech startups to unveil their ideas.
This year, Nova Credit, Fluid Credit and SalesRep.ai all participated in the startup innovation competition sponsored by Lend360! The winner this year is Nova Credit. They offer a truly revolutionary product that bring universality and equal access to credit to every person across the global.
Ken Rees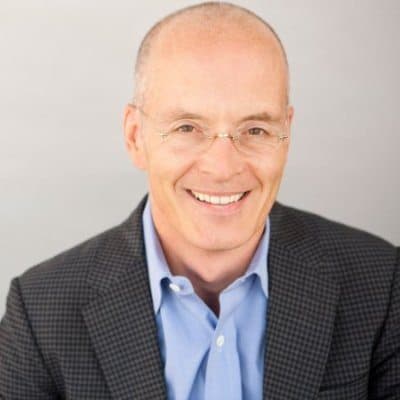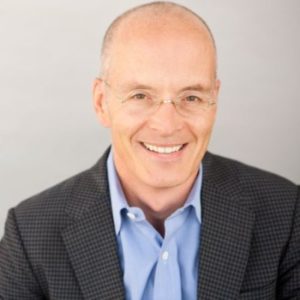 Ken Rees of Elevate Credit (ELVT) is the de facto leader of the industry. He took Elevate public last year and keynoted this year's Lend360. He continues to champion access to credit through innovative technology. Where banks fails to provide financial products, Ken and his team at Elevate Credit works everyday to provide much needed financial products to millions of middle class Americans. The New Middle Class as Ken described is the new America and has long been ignored and forgotten by big banks, credit card issuers. Folks with 550 to 650 FICO deserves better options, cheaper credit and faster access to much needed funds to manage their day to day life and Elevate is there to help the masses.
Ron Suber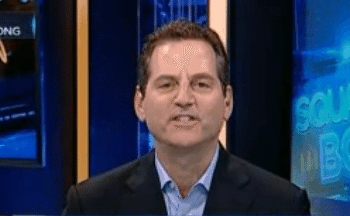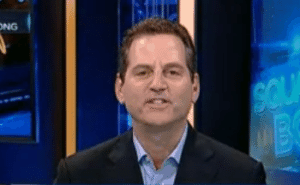 I had the pleasure to observe from the "back-of-the-class" with Ron Suber, the former President of Prosper Marketplace. This is Ron's last lecture in North America before he embarks on a different journal in Africa with other well known Fintech leaders and investors. He asked me whether I still would choose the startup life if someone were to offer me millions to work in corporate. My answer was entrepreneurship every time. I think everyone sitting at our circle answered the same way.
Ron looked happy, hopeful, cheerful and relaxed. Rewirement has done well for Ron. I for one is looking for Ron's vision and leadership for many years to come.
See you in Chicago!
It's rare to get so see so many key players in the same place. I described these conference as the last episode of Lost of the song Hotel California by the Eagles. "You can check out anytime you like, But you can't never leave!"
---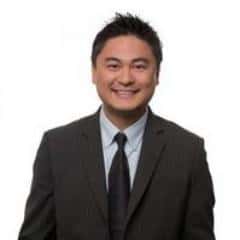 Timothy Li is a Senior Contributor for Crowdfund Insider. Timothy is the CEO of Kuber and MaxDecisions and has over 14 years of Fintech industry experience. He's passionate about changing the finance and banking landscape. Kuber launched Fluid, a credit building product designed for college students to borrow up to $500 interest free. Kuber's 2nd product Mobilend is a true debt consolidation product, aiming to lower debt for all Americans. Li also the co-founder and President of P2P Protect, an Insurtech platform that offers P2P insurance products. Li sits on multiple advisory boards including Rocketloans. Timothy will be participating at LendIt USA, April 9-11, 2018 Moscone West, San Francisco.

Sponsored Links by DQ Promote