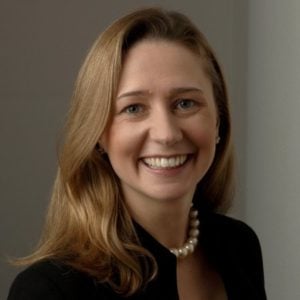 VentureFounders, a UK-based equity crowdfunding platform for sophisticated investors, has appointed Alison Petit as Marketing Director.
Petit brings extensive experience of marketing to private clients and brand building within financial services. Previously, Petit was Global Marketing Director within the Private Banking and Trust business at NM Rothschild. She has held a number of senior management roles at Barclays, in their Investment and Wealth Management division. She also ran her own strategic marketing consultancy.
Petit is a previous winner of Management Today's Rising Star of the year award and is a Member of the Securities Institute. She served six years as a Non-Executive Director of Hospice in the Weald and is currently on the Fundraising Committee for Coeliac UK.
James Codling, Co-Founder and CEO of VentureFounders, commented on Petit's appointment;
"VentureFounders is one of the leading equity investment platforms with a high net worth and sophisticated investor base. We are delighted that Alison has joined us and brings her considerable expertise as we look to grow and develop our offering to this market."
Petit said she was delighted to join such a dynamic business at an exciting time.
VentureFounders provides sophisticated HNW clients with access to highly-curated and structured investment opportunities in early stage venture transactions. Since launching in 2014, VentureFounders has supported 23 scale-up businesses, which have raised in excess of £63 million through the platform. VentureFounders has one of the highest funding success rates in the industry at 89%. VentureFounders is an official partner of the London Co-Investment Fund, a £25 million fund raised from the Mayor of London's Growth Place Fund. The London Co-Investment Fund co-invests with VentureFounders in high growth tech, science and digital startups that are based in London.