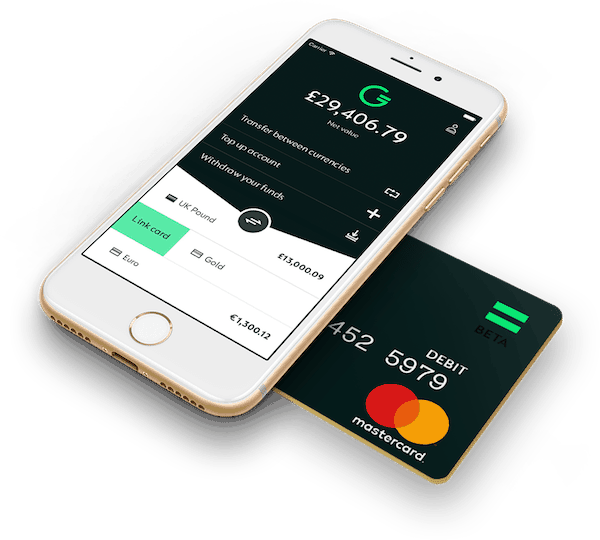 UK fintech Glint announced on Monday the launch of its mobile app, which allows users to spend gold as the global currency. The company revealed by using the Glint iOS app and the Glint Mastercard, Glint clients are able to spend gold through the global payment system. Users will also be able to make everyday payments by debit card and will be able to spend in multiple currencies, including, for the first time, in gold. Pricing is based on interbank exchange rates and there are no hidden charges for users.
While sharing details about the currently in Beta app, Co-Founder and CEO, Jason Cozens, stated:
"Glint's ability to use gold as money as part of the global payments system is a landmark event. Everyone is familiar with gold as one of society's oldest means of exchange, its universal acceptance, its reliability, its history as a store of wealth and as a means of underpinning the value of 'paper' currencies. Unlike 'paper' currencies gold can't be wiped out, devalued or corrupted."
The now available Glint app can be downloaded on iOS in the App Store for download and registration. Once an account has been approved users can start buying gold and will receive their Glint card within 5 working days.
Glint is authorized and regulated by the UK's FCA with clients' money stored in segregated bank accounts. The company added that physical gold holdings are legally allocated to each individual client and held in a London Bullion Market Association accredited Brink's bank vault in Switzerland.