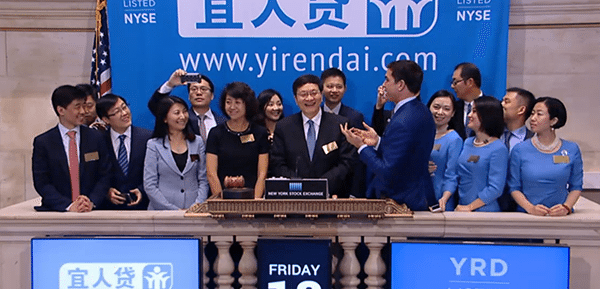 Chinese marketplace lending platform Yirendai (NYSE: YRD) announced on Friday it has received its ISO 27001 Certification from the British Standards Institution.
According to the online lender, the ISO 27001 certification is an internationally recognized best practice framework for an information security management system ("ISMS") and specifies the requirements for establishing, implementing, maintaining and improving information security management within an organization. It also takes into account risk assessment and risk treatment with regards to security of information.
While sharing more details about the certification, Yihan Fang, Chief Executive Officer of Yirendai, stated:
"We are very pleased to be one of the first fintech companies in China to receive this certification. After the establishment of our Yirendai Security Response Center in May 2016 and being certified as a 'Level III National Information Security Protection' in August 2016 by the First Research Institute of The Ministry of Public Security of PRC, receiving the ISO 27001 certification further demonstrates that our ISMS meets international standards and shows the market that we have the ability to handle information securely. We will strive for excellence in all aspects of our business operations to protect our customers personal data, enhance our security capability and promote the high security standard of China's fintech industry to collaborate with international standards institutions."
The certification comes less than six months after the online lender announced that a lawsuit filed against it in 2016 was completely dismissed. The putative class action lawsuit was brought by multiple law firms pertaining to the decline in the share price and the legal action was taken in part due to actions by the Chinese government and not Yirendai as the government was in the midst of issuing new rules to regulate the exceptionally large P2P lending industry.