PeerStreet, a marketplace for investing in real estate backed loans, is honored to announce that its Co-Founder and CEO, Brew Johnson, has been named to HousingWire's 2017 list of Vanguard Award winners. HousingWire's 2017 Vanguard Award reportedly recognizes top leaders from all areas of the mortgage industry, including those in lending, real estate and investing.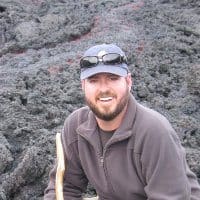 Brew Johnson founded PeerStreet alongside COO, Brett Crosby. In his role as CEO, the lending platform revealed that Johnson plays a critical role in driving the direction of the company and its commitment to democratizing access to real estate debt as an asset class for investors. It was also noted that Johnson has a long history in the real estate and tech industries, having begun his career as a real estate attorney, advising some of the largest real estate development and investment firms in the country.
Crosby stated:
"Brew is one of the brightest minds in FinTech. His passion for his work and deep understanding of the industry is unparalleled. I am extremely lucky to have him as a friend and partner in our work to offer investors quality real estate loan investments, and to create a more accessible and robust secondary market for real estate backed loans."
The HousingWire Vanguard Award winners are notably chosen for their deep expertise across a wide range of functions within the housing industry, but all with a shared common trait: the ability to lead, motivate and rally their employees. All are outstanding leaders who utilize their resources to solve problems, create solutions and drive innovation in their respective areas in the industry.
The award announcement comes just a couple weeks after PeerStreet launched its innovative and industry lender tools, powered by HouseCanary Data.