On Tuesday, Kickstarter announced its first official employee, Cassie Marketos, has returned to its crowdfunding team and is now its Vice President of Community Strategy. According to the funding portal, in the newly created role, Marketos will focus on the development of Drip, a tool for artists and creators to fund and build community around their creative practice.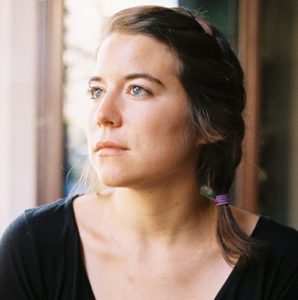 Marketos reportedly joined Kickstarter in 2009 and left in 2013. She held positions at WNYC Radio, Dollar a Day, and even the White House. While sharing more details about her first departure from Kickstarter, Marketos stated:
"I left to go it alone and have some time to travel, make mistakes, be a young person, try out different kinds of jobs. In that time, I worked for a lot of different companies, but I also worked on an experimental nonprofit with Perry, called Dollar a Day. I ran it for a year, then open-sourced the code, and wrote up 'lessons learned,' so others could follow in our footsteps. Later it turned out that some folks at the White House had been following my work on the nonprofit, and that led them to reach out and offer me a job. I ended up working in Obama's Office of Digital Strategy for the last year or so of his presidency, which was about as surreal and incredible of an experience as you can possibly imagine. At the White House, you're always so close to history happening — it's truly awe-inspiring. It gave me an incredible sense of perspective on the world and I think it is safe to say that I was not the same person afterward."
Also discussing why she's making a return to Kickstarter, Cassie shared:
"I care about Kickstarter: the people who work at the company, the people who use the product. I also really believe in Perry's vision. And he's just a person who has been there for me, personally and professionally, through tons of ups and downs in my life. When he called me in to help out, it was just, 'Duh, of course I'm gonna do it. It's Kickstarter! Kickstarter is family.'"
In regards to her new position, Marketos added she's excited about working on Drip and she'll be working a little on the Kickstarter side of the house by providing support on strategy for projects and with Kickstarter's main website.