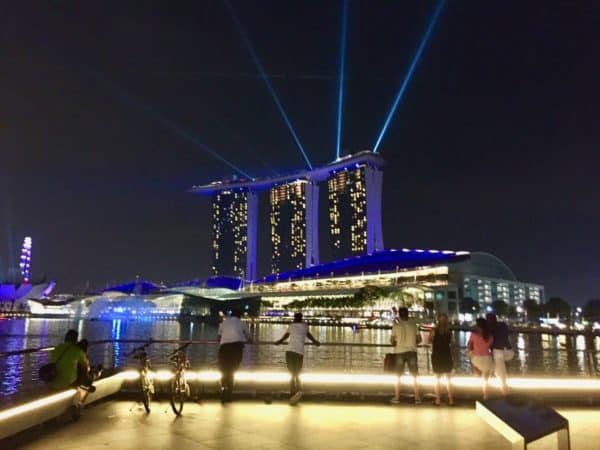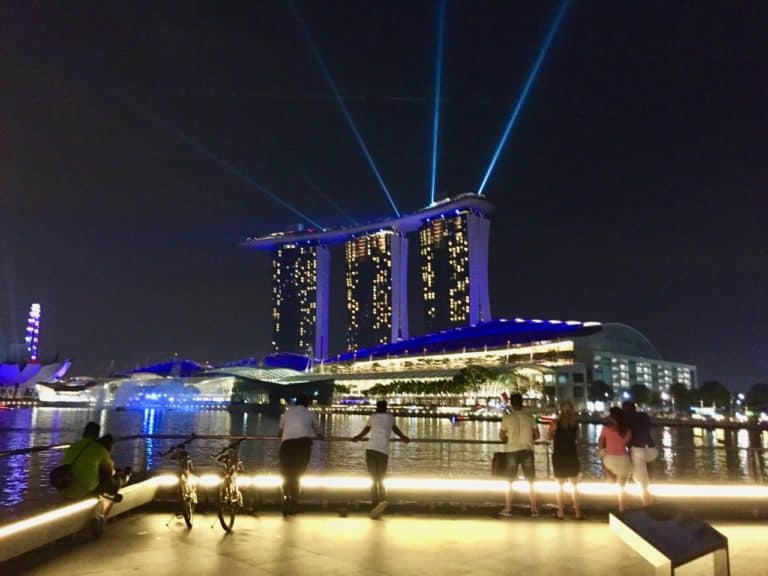 Launched in 2015, Fundnel is a Singapore based investment marketplace that provides unique access to early stage companies for individual investors previously cut out of the pre-IPO equation. Operated by a group of young, highly sophisticated executives, Fundnel is doing equity crowdfunding right and sets an example for many other platforms.
Sure, they offer investments in promising young startups and growth firms but that is not where the process ends. Fundnel is a marketplace ecosystem for the digital generation.
Catering to an established investor, Fundnel wants to make private investments simple and accessible to everyone with the interest and capacity to access this asset class. They also seek to provide a process that is transparent in contrast to the traditional private markets that tend to be fueled by who you know – not necessarily what you know.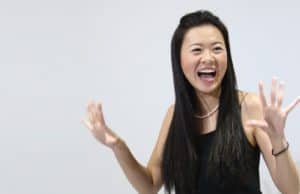 Since platform inception, Fundnel has helped to raise over $100 million for 22 different deals supported by more than 7,000 investors and business partners. But the team has higher aspirations. Fundnel wants to be the first port of call for private investments into the very best deals all across Asia. Fundnel seeks to be the future of private capital markets – more of a tech-savvy investment bank than simple deal making platform.
Fundnel was recently described as the first "Fintech company in Singapore to tackle private investments, and to really push for change in a very rigid private investment industry." By reducing friction by enhancing discovery in highly vetted offerings and deal syndication, Fundnel brings access to an asset class that can provide outsized returns alongside professional investors.
Crowdfund Insider recently caught up with Fundnel co-founder and CEO Kelvin Lee for an update on platform progress as it celebrates 2 years of operation and expectations for Fundnel's future. Our discussion is below.
---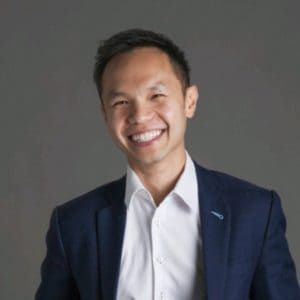 Congratulations on your anniversary. Having been in business for several years now, how has Fundnel adapted and changed? How has the investing / crowdfunding sector changed?
Kelvin Lee: The sector is maturing with increased participation from non-professional but "accredited" investors (doctors, lawyers, bankers, etc – people who don't invest for a living, but are willing and able to do so) starting to see value in participating in early stage, private growth opportunities alongside institutional investors.
Spurred by exits from a couple of marquee unicorns in Singapore – Razer and SEA's IPO, and secondary shares of Grab are in high demand and hard to come, the upper middle-income class starts to be more aware of pre-IPO opportunities.
Having said that, much more education is still required on the benefits of portfolio diversification and professionally managed private equity funds, as opposed to going at it alone.
Education about the types of investments and their nuances is also important to ensure investors know exactly what they're getting into, and decide what is more beneficial for their portfolio. When a category like crowdfunding becomes popular, its meaning tends to get diluted as any new startup or idea with the basic premise of raising money from a group of people gets lumped into "crowdfunding", regardless of the methodology, size of the group involved or profile of the investors and businesses.
For us, Fundnel isn't crowdfunding, but a marketplace investing platform, which operates via a set of entirely different mechanics. We're less enamoured with raising funds from a 'crowd'; we position ourselves as a conduit to link suitable investors and businesses for enhanced outcomes. We want to ensure that the investors can add value to the company they're investing in, and that the investors can relate to what they're investing in for the long-term.
You are active in multiple countries in Asia. Where are you seeing the most activity from investors? What about issuers?
Kelvin Lee: A majority of our investors are from within Southeast Asia, but as we spread our wings further, our network has become more diverse.
We have seen pockets of "hot" money coming from Europe and Hong Kong/China too. We now have more than 7,000 institutional, accredited investors, corporates and partners in the Fundnel ecosystem.
 Historically a lot more deals (issuers) and investors came from Singapore, Indonesia. We are now seeing a lot more high quality global opportunities from Germany, United States, and Australia.
---
How do you see Fundnel evolving? It is hard to monetize early stage investing. Where do you see opportunity? Will you be providing additional services beyond capital formation?
Kelvin Lee: We have been fortunate in our initial period of operation to have generated sufficient deal revenue to be a self-sustaining entity and remain focused on serving "best in class" growth stage companies in their capital raising requirements on a success-only basis as we do not see value in hard selling a sub-par opportunity to our investor network – we are in it for the long haul.
[clickToTweet tweet="Fundnel is focused on serving "best in class" growth stage companies in their capital raising requirements" quote="Fundnel is focused on serving "best in class" growth stage companies in their capital raising requirements"]
The nature of Southeast Asia's rapidly developing economic landscape, and its natives' increasing entrepreneurial appetites ensure that there will be a constant pipeline of companies entering the "high-growth" stage of their evolution. Fundnel will be there to capture these opportunities, and to create a win-win situation for all parties, and hopefully, a healthy amount of successful Southeast Asian companies.
We add value beyond just helping companies to raise capital. We've got the Fundnel Factor, our proprietary scalable data-engine that ensures no company we evaluate goes to waste. Even if we do not put the company up for a fundraising opportunity, we have gained valuable insights into their industry, which we add to the Fundnel Factor, ensuring even more accurate assessments in the future.
Fundnel recently expanded into Australia. How is that going? How do you see Australia evolving?
 Kelvin Lee: We've had a soft landing in Australia with a local team to support local Australian businesses. We hope to empower the "Hyperlocal" investment/consumption community with our technology platform that will enable smaller everyday businesses to raise required growth capital from their communities. The use of our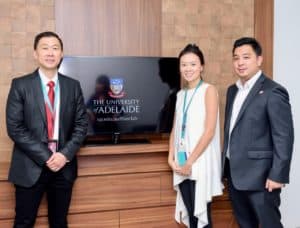 platform will help the local investing ecosystem to do more deals with less resources.
Australia has a healthy ecosystem of startups, and is one of the world's fintech hotbeds. Support for innovative technologies has increased substantially. Moving forward, we expect not only local government bodies to support entrepreneurs, but an increase of individual investor support as well.
[clickToTweet tweet="Fundnel hopes to empower the Hyperlocal investment/consumption community with their technology platform in Australia" quote="Fundnel hopes to empower the Hyperlocal investment/consumption community with their technology platform in Australia"] 
Any plans to expand into other markets (beyond the locations already established)?
 Kelvin Lee: We remain focused on growing the markets we are currently in but remain aware that discussions with regulators, partners for new locations will always take more time. We understand that countries with good financial regulations and infrastructure will always take time to enter, and we wouldn't want it any other way. Meanwhile, we're happy to focus on our current platform offerings, and to serve our partners and investors with the best service and data possible.
The Initial Coin Offering sector is super hot right now. Is Fundnel considering tokenized offers?
Kelvin Lee: ICOs/ITOs can be categorized based on the products or services that underlie them. There are generally three major types of offering: Utility tokens/coins or securities token/coins or a hybrid of both. Tokenized securities offering is similar to what Fundnel has been doing in terms of securities fundraising but with block-chain based ledger entries.
The challenges with many ICOs/ITOs are (i) the immaturity of the entities seeking funds making them less interesting to professional investors and (ii) the difficulty in complying with the relevant AML/CFT legislation and still retaining investor interest. Both of these hurdles need to be overcome for securities offerings. We are always on a lookout for securities offerings which fits within our mandate, regardless of whether they are tokenized.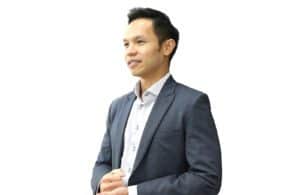 For pure utility type token/ coin offering, we are still evaluating the business case for Fundnel, if we were to operate in this space it will be under a separate entity given that it will not be regulated under the relevant securities law. 
What about Singapore? How is the startup scene? What about Fintech?
Kelvin Lee: Singapore has many programs, like SPRING that supports startups and SMEs, especially with regards to capital loans, funding, and support facilities that also help companies to expand overseas. Many accelerators, both local and overseas, have setup in Singapore, creating a meaty support system for companies at many stages of their business cycle – from start-up beginnings to even the merger and acquisition stage.
We can see with the annual Singapore Fintech Festival, Singapore has established itself as a leading country in Fintech. There's a wide variety of Fintech companies locally including payments, investments, Blockchain, Insurtech, Regtech, and APIs. We expect even more Fintech companies to be attracted to an early industry leader like Singapore.
However, when the hype settles, the economics of running a Fintech business will still need to be sound. There will be eventual consolidation, but the longevity of tech enabled financial services is assured.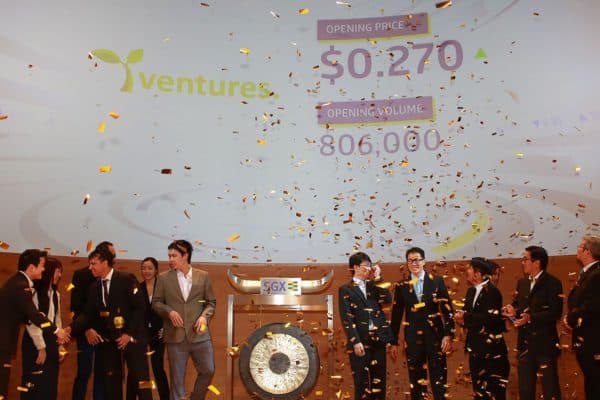 What are some of the interesting issuers listed on your platform now?
Kelvin Lee: While we're unable to comment on ongoing deals, some of our concluded deals included; PT Armada, a flowboarding, f&b and retail venue in Bali, Indonesia, and Propel RC, a manufacturer of officially Disney licensed Star Wars drones. We've even raised funds for private funds such as Vickers Venture Partners, allowing accredited investors to partake in private equity funds.
---
Sponsored Links by DQ Promote