Supply Chain Finance Platform Daokoudai.com Secures ¥100 million Investment led by BCCF
On December 13th, online supply chain finance platform Daokoudai.com announced it had receive a ¥100 million A-round funding led by Beijing Cultural Center Fund (BCCF). SinarMas from Indonesia and Zhen Ru Investment Management Company also participated in this round of investment. Founded in October 2014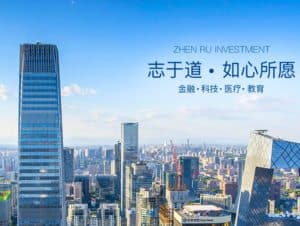 by Tsinghua Holdings Co., Ltd., Daokoudai.com is a typical success of combinations between industry and institute from the Fintech Lab of Tsinghua PBCSF.
Featuring "Alumni Network+ Supply-chain Financing", the platform provides service for listed companies owned by Tsinghua alumni. Before the A-round funding, Daokoudai.com also secured a ¥27.5 million angel investment. Over the past three years, Daokoudai.com has presented credit services to a large number of SMEs, "three rural" (agriculture, farmers and rural areas) enterprises and self-employed entrepreneurs from industries of agriculture, animal husbandry, food retailing, manufacturing and processing, energy conservation and environmental protection. (Source: WeiyangX)
Supply Chain Finance Platform Daokoudai.com Secures ¥100 million Investment led by BCCF #OnlineLending #Fintech
Click To Tweet
 

Zhima Credit Ceases to Offer PBoC Individual Credit Report Inquiries
Zhima Credit, the credit services and rating agencies of Ant Financial, used to offer two types of credit report inquiries. The one in collaboration with SHULIDATA.com offers users access to individual credit reports issued by the PBoC and the other with CreditKarma, presents the channel for oversea credit inquiries (at present only available to users' credit records in the U.S.). However, as reported by media, Zhima Credit has quietly removed the PBoC credit report inquiry feature from its platform on December 11th, and has not made any explanation about it.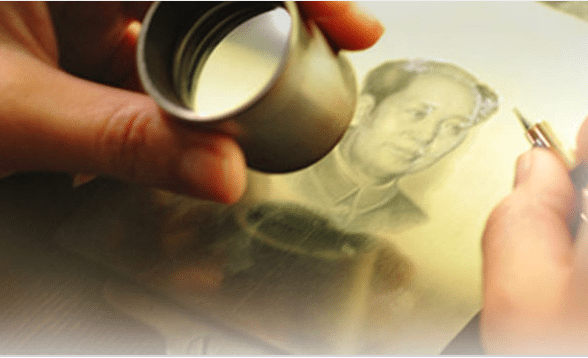 Currently, there are two models of individual credit report inquiries for third-party institutions in China:
Licensed financial institutions (e.g. bank) making direct inquiries to the credit system of PBoC;

Non-banking financial institutions making inquiries by username and its password after received authorization from clients.
What Zhima Credit has offered fell into the second category, and there has been a number of third party agencies offering similar services (e.g. u51.com).
According to the Credit Reporting Industry Regulations issued by the State Council, China has not granted any license for personal credit investigation. That is to say, no institution is allowed to offer individual credit inquiry services yet. What Zhima Credit has offered seems to be in conflict with this regulation. It is for this reason that the media speculated that Zhima Credit had ceased to offer the product. (Source:01Caijing)
Zhima Credit Ceases to Offer PBoC Individual Credit Report Inquiries #Fintech #China
Click To Tweet
CBRC Rolls Out Specific Rectification Schemes for Online Micro Lending
The burgeoning online micro lending market in China has recently raised mounting concerns with financial regulators. On December 8th, a task force specially set up by China Banking Regulatory Commission (CBRC) released a rectification document towards micro lending, signaling a period of tightening oversight of the unregulated lending activities and related financial risks. This round of rectification will focus on 11 key areas: (Source: Sina)
Tighter management of micro lending approval authority;

Re-examination of micro lending enterprise qualification;

Equity management;

Balance sheet financing;

Asset securitization financing;

Real interest rates;

Loan management and debt collection;

Product category;

Business cooperation;

Information security;

Illegal operation.
CBRC Rolls Out Specific Rectification Schemes for Online Micro Lending #China #FintechClick To Tweet  
PPDAI will Cancel Investor Reserve Funds in the Next Year
On December 13th, the NYSE-listed micro lender PPDAI released the unaudited financial performance report for Q3 of 2017. According to the report, in compliance with the recently issued cash loan regulations, PPDAI will
Replace the one-time charges of fees into monthly fees;

Reduce the overall fees and interests of its loan products to lower than 36%;

Cancel the investor reserve funds from the year of 2018.
Previously, PPDAI has offered two categories of provision accounts: Quality Assurance Funds (QAR) and Investor Reserve Funds (IRF). In fact, QAR offers a broader assurance with a larger balance compared with IRF. Therefore, PPDAI believed that the cancellation of IRF would only make a limited influence on its operation. (Source: WDZJ)
PPDAI will Cancel Investor Reserve Funds in the Next Year #OnlineLending #Fintech #China
Click To Tweet
---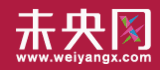 WeiyangX is the most influential website focusing on fintech in China. The site covers the latest news, industry data analysis, business practices, and in-depth fintech cases in fintech. WeiyangX is incubated by Fintech Lab. Founded by Tsinghua University's People's Bank of China (PBC) School of Finance in 2012, the Fintech Lab is the first and leading research entity dedicated to leading best practices, promoting interdisciplinary innovation, and encouraging entrepreneurship in the field of fintech through scientific research and innovative project incubation.