We have been waiting for the complete English version of KPMG's Leading Fintech 50 companies in China but it is apparently still in the works. KMPG has published a single sheeter though, so we share that now and hope to share the complete document in English when it surfaces. The Chinese version has been out for some time now.
As previously published, the KMPG Fintech 50 are as follows (in alphabetical order):
Anxindeli

Baidu Finance

BAIFENDIAN

100credit

ICE KREDIT

TENPAY.COM

Dianrong.com

RQuest

FUTUNN.COM

ChinaPnR

PING ++

3GOLDEN

JFZ.COM

JD Finance

Juxinli

QUARK FINANCE

99Bill

Tigerbrokers

QuantGroup

LENGJING INFO

LU.com

Ideacome

MSXF

Ant Financial

PINTEC

QFPAY

Qudian

UCREDIT

Rong360

Wecash

ChinaScope

BBD

Souyidai

Suanhua Credit

Feidee

Taiyiyun

TalkingData

Tcredit

Beagle Data

Tong Dun

Wacai

Wei Zhong Shui Yin

WeBank

WeLab

u51.com

Onchain

Hcspark.com

Zipeiyi

Zhongan Insurance

Zuihuibao
A few days back,  Simon Gleave, Head of Financial Services at KPMG ASPAC, commented that Fintech innovation has accelerated the development of financial services thus playing a crucial role in developing inclusive finance and supporting the real economy;
"Technology-driven innovation has extended financial services to a deeper and broader mass market and to specific market segments. Innovation brings both opportunities and challenges," said Gleave. "The active participation of all parties is key to the rapid growth of the industry. This year, the interaction between regulators and the Fintech sector has been even closer. It is critical for regulators to closely monitor and promote the improvement of policies and regulatory compliance in the Fintech sector so that specific risks, new risks and systemic risks arising in innovation activities can be identified and managed in a timely manner."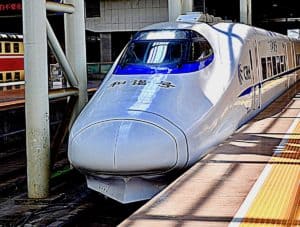 China has the largest Fintech market in the world due to the pressing demand for access to finance and the rapid development of smartphone technology that has brought advanced internet services to the masses. Today, pretty much all financial services can occur via a smartphone and diversified big tech is leading the charge in China.
Arthur Wang, Head of Banking at KPMG China, says the rise innovative financial services is indicative of the global importance in China of Fintech. Fintech is a diversified term covering Insurtech, payments, Regtech, online lending and much more.
"Government bodies, business entities, colleges, research institutes and social organisations need to cooperate and be actively involved," said Wang.
Pretty much be there or be left out. This train has left the station.
Below is the report in Chinese.
---