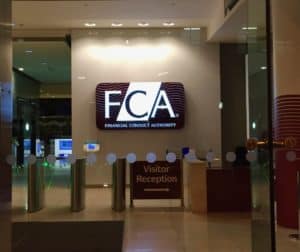 The Financial Conduct Authority (FCA) has released a statement on Brexit and the implications on financial services firms. The UK has already seen an undetermined number of departures in financial services but Reuters published several months back a survey that indicated 10,000 UK finance jobs would flee in the first wave. As the finance industry is extremely important to the UK economy, this is cause for concern.
The FCA has shared a more encouraging note. Saying that sufficient progress has been made during negotiations between the UK and the EU, the FCA is of the opinion the transition is heading in the correct direction as policy makers continue to be supportive of open markets and free trade. Even more importantly, passporting may remain place:
The final nature of any implementation period is yet to be agreed but it is anticipated to mean that firms will be able to continue to benefit from passporting between the UK and EEA after the point of exit and during the implementation period. The FCA welcomes the intention to provide for an implementation period to ensure a smooth and orderly exit of the UK from the EU. The FCA will monitor the negotiations and provide further information to firms as appropriate.
HM Treasury has also announced temporary measures, if necessary, to enable any firms or funds to "continue performing their contractual rights and obligations, manage existing business and mitigate risks associated with a sudden loss of permission."
The FCA said it will continue to cooperate closely with the home state regulators of EEA firms and the European Supervisory Authorities. Meanwhile, the UK remains a Member State of the EU and therefore all rights and obligations derived from EU law continue to apply. Firms must abide by their obligations and continue with implementation plans for legislation that is still to come into effect.
Passporting not only impacts traditional finance but also the more innovative types populating the UK Fintech sector. The UK government is keen to maintain its top spot as a Fintech hub. Expect more announcements along the line of buttressing the Fintech sector in light of Brexit.