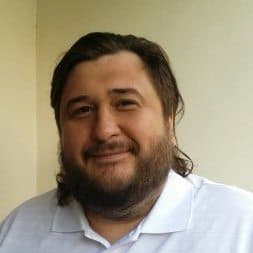 Exmo, a top cryptocurrency exchange, has had its CEO Pavel Lerner kidnapped, according to a report in the BBC. The article states that Lerner was leaving his office in Kiev, Ukraine on December 26th when he was "dragged into a black Mercedes-Benz by men wearing balaclavas."
While the write up in BBC describes Lerner as an "analytics manager," his LinkedIn profile says he is the CEO of Exmo thus causing concern regarding intimate knowledge of the exchanges operation which may be risk.
In the report, Exmo spokesman Anatoliy Larin was quoted on the kidnapping;
"We are doing everything possible to speed up the search for Pavel Lerner. Despite the situation the exchange is working as usual. We also want to stress that nature of Pavel's job at Exmo doesn't assume access either to storages or any personal data of users. All users' funds are absolutely safe."
Making matters worse, Exmo also announced it was being hit with a DDoS attack making access to the site a challenge.

No additional information has been shared at this time. An update has been provided by Exmo which is published below.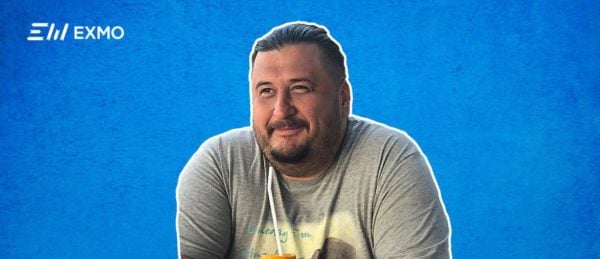 While crypto exchanges have been recipients of frequent hacking attacks, some of which have been successful, this is the first time a cryptocurrency exchange executive has actually been kidnapped.
Exmo is a prominent exchange having been recognized earlier this month as the best cryptocurrency platform of the year 2017 at the BTC Awards 2017 CIS. It is a top ten Cryptocurrency exchange with over 1 million users and over 100,000 active daily traders.
Exmo expects to launch their own token, the Exmo Coin (EXO) during an Initial Coin Offering in 2018. The token will serve as a margin crediting currency for their active traders.
Update: Exmo has released a statement regarding the abduction of Pavel Lerner. It is reproduced below:
With the recent events in mind, EXMO Cryptocurrency Platform is releasing the official statement on the abduction of Pavel Lerner.

Pavel holds a role of a leading analyst at EXMO, and is a blockchain expert who leads an array of personal blockchain startup projects not related to the operations of the EXMO platform.

On December 26, Pavel was captured by a group of unknown masked people, and all the connection with him ceased for several days. On December 29, we managed to get a hold of Pavel. At the moment, he is safe, and there was no physical harm inflicted on him. Nevertheless, Pavel is currently in a state of major stress, therefore, he will not provide any official comments in the coming days.

The case is currently under investigation of the state security authorities.

We would like to note that the story of Pavel's abduction has overgrown with rumors that might tamper with the official investigation. That said, EXMO currently refrains from any comments or suggestions of own versions of the possible scenario, in the nearest future.

We would also like to point out that Pavel's activity at EXMO did not involve an access to financial assets of our users. Despite the aforementioned, the platform continues its usual operations.

EXMO team is deeply grateful to the cryptocurrency community and the media for their active support. We promise to timely provide any updates on the situation.

Thank you for staying with us!
Yours sincerely, EXMO team

Sponsored Links by DQ Promote