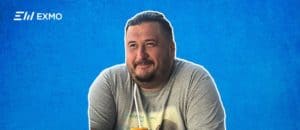 Pavel Lerner is reportedly healthy and safe after kidnappers released him following an abduction in Kiev, Ukraine on December 26th.
As previously reported, Lerner, who is listed as the CEO of cryptocurrency exchange Exmo on his LinkedIn profile, was approached by men with machine guns wearing balaclavas and whisked away in a black Mercedes Benz as he was leaving an Exmo office.  Exmo management released a statement yesterday saying they had been contacted by Lerner on December 29th and he was safe but "currently in a state of major stress."  It has been widely reported that Lerner paid a ransom of USD $1 million in Bitcoin to secure his release. One publication said that kidnappers were concerned about the international press coverage the abduction received thus expediting Lerner's release.
Lerner, who is a Russian citizen with a residence permit in Poland, is described as an expert in blockchain who has founded several tech startups in the crypto space. In October 2014, he moved to live in Spain with his family.  Exmo, one of the largest cryptocurrency exchanges in the world, has offices in several countries.
On another matter, Exmo continues to be hampered with a DDoS attack that is making accessing the exchange difficult for users.