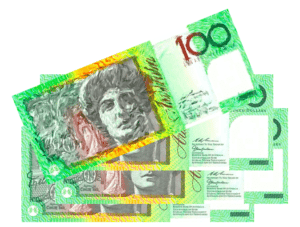 The Australian Securities and Investments Commission (ASIC) has licensed the first crowdfunding platforms or "crowd-sourced funding (CSF) intermediaries" as it is called in Australia. The licensed platforms follow several prolonged years to create workable rules allowing for companies to raise capital online under the new CSF regime.
According to ASIC, seven companies have been issued with Australian Financial Services (AFS) license authorizations to act as intermediaries able to provide a crowd-sourced funding service. Eligible public companies will now be able to use the CSF regime to raise capital by making offers of ordinary shares to investors via the on-line platform of one of these intermediaries.
ASIC Commissioner John Price called the event a significant milestone for crowd-sourced funding in Australia.
"ASIC has been assessing applications as a matter of priority, as suitable intermediaries needed to be licensed before fundraising under the new regime could commence. Intermediaries have an important gatekeeper role which will be key to building and maintaining investor trust in crowd-sourced fundraising, so we are pleased to have now issued the first tranche of authorizations."
The newly licensed intermediaries have now been added to ASIC's register of AFS licensees. ASIC encourages both CSF investors and companies to check whether their intermediary holds an AFS license with appropriate authorization to provide CSF services.

The final CSF rules were somewhat controversial as only unlisted public companies may use the new exemption. This means the vast majority of smaller companies may not use the rules. Industry supporters expect the shortfall to be rectified at some point this year.

One of the key objectives is to reduce the regulatory burden on smaller companies associated with raising funds from the public via the issue of ordinary shares. Eligible companies may raise up to $5 million a year using crowd-sourced funding but they must have less than $25 million in assets and annual revenue.

Sponsored Links by DQ Promote