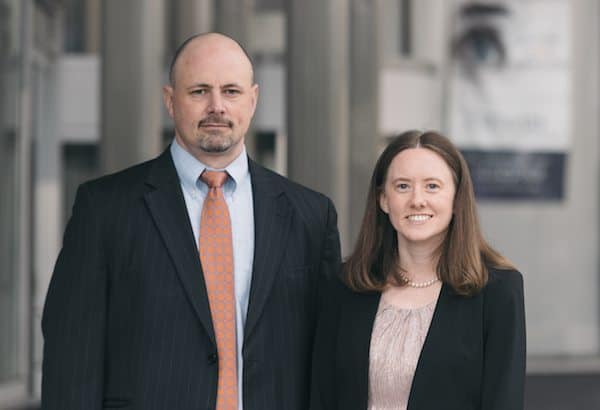 Realty Mentors, an affiliate company of CreditVest and a commercial real estate diligence and underwriting firm headquartered in Pittsburg, announced on Monday its new investment advisory business, which specifically offers advice and analysis of commercial real estate investment opportunities for individual investors. The company claims it is the first of its kind to launch in the commercial real estate crowdfunding industry.
The company was founded by Jon Mauro with Andrea Humphrey, the President and Owner of CreditVest, a commercial real estate consulting firm. While sharing details about Realty Mentors, Mauro stated:
"Andrea and I have spent years underwriting and analyzing commercial real estate transactions from all over the United States on behalf of institutional clients. Now we want to offer the same expertise to the individual investor who understands the value of having an expert in their corner. We feel we can add a tremendous amount of value by helping individuals identify hidden risks so they can confidently invest or steer clear of a given opportunity."
The Realty Mentors team also reported they have carved out a "niche" for themselves in the underserved commercial real estate segment as traditional investment advisors that have typically directed clients to stocks, bonds, and mutual funds. Humphrey commented:
"We don't aim to dictate whether someone should invest in a particular investment offering. We just want to provide them with the very best analysis available so they can make wise decision for themselves."
When asked what value they are adding to the real estate crowdfunding industry, the Realty Mentors team added:
"Our services will encourage new investors to enter the market because they have an independent and objective 3rd party advising them. Crowdfunding is still a relatively new investment vehicle and many investors are hesitant to put their capital at risk. The experience and perspective that Realty Mentors offers brings with it credibility and reassurance. Investors have plentiful options in terms of investment advisory services should they wish to invest in the stock market. We feel it is imperative that investors also have a qualified advisor to offer independent advice should they wish to pursue commercial real estate crowdfunding opportunities. Because Realty Mentors truly works for the investor with no conflicts of interest, our lens in clear to provide appropriate counsel.
"Realty Mentors can help would-be investors avoid potentially large losses in poorly structured and/or conceived commercial real estate offerings. Negative investor experiences can only harm the industry as a whole. Conversely, positive investor experiences will help grow the industry. Realty Mentors feels confident that crowdfunding platforms can continue to grow as a means of funding commercial real estate. However, we also believe that maintaining good underwriting standards will be critical to the industry's long term success."
RealtyMentors added its services are now available and interested parties are able to complete the entire process online through an easy to use information and analysis exchange.

Sponsored Links by DQ Promote