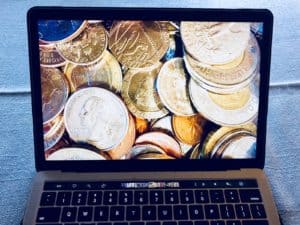 Peer to peer lender Robo.cash has shared a "financial portrait of a Robo.cash investor." Their study reflects the behavior of investors on the European P2P platform, including the actual volume of investment, the quantity and size of deposits and withdrawals of funds from the platform, is said to directly correlate with the age of an investor, as well as the level of trust in the investment site. The internal analsys studied experience of its investors with an investment history of more than 2 months.
According to their results, investors from a younger age group, 18-24 years old, usually deposit circa €200 at a time and rarely withdrew  any funds. The maximum funding size is characteristic of the older age groups: the average deposit of investors of 35-44 years old is equal to €879 and for those who are older than 45 years old is €838.
Millennials of 25-34 years of age invest about €679 on average making frequent deposits in comparison to the younger age group. All age groups were said to usually withdraw about 9-10% of the average amount of investments. Except for the youngest investors, representatives of other groups made on average 2 withdrawal requests.
Regarding the size of investments, the biggest deposits and withdrawals are obviously made by investors having the maximum portfolio size. The "beginning" investors have a small sum of free funds: their portfolio does not exceed €1,000 and usually, they deposit about €200 and withdraw €50-60 at a time.
Robo.cash believes the study on their platform confirms the idea that investors' behaviour differs only slightly. Activity also corresponds to certain psychological types of investors. The investment period and interest rates are not taken into account here since the history of inputs and withdrawals with the sum of investments made and the age of investors are enough.
Robo.cash is an online lending platform that services Spain, Russian and Kazakhstan.  Average interest rates are currently 12% and over 1.1 million loans have been originated since platform inception.