deVere Group, an international financial advising network with more than 70 global offices, over 80,000 clients and $12 billion under advisement, has officially entered the cryptosphere, with the launching of a new cryptocurrency app in reply to the "soaring global demand" and in defiance of financial traditionalists.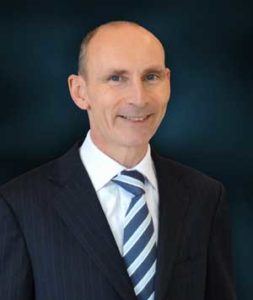 "2017 saw the true dawn of the financial technology era.  Fintech is already fundamentally changing the way we access, manage and use money – and the changes are coming quicker than ever before due to improving technologies and growing demand. Nothing has captured the imagination in this new fintech age quite like cryptocurrencies, specifically Bitcoin.  No-one was really talking about it back in 2016.  But those who invested in Bitcoin before the beginning of last year have enjoyed an impressive price increase," commented deVere Group's founder and CEO Nigel Green. "History will teach us that 2017 was the year that digital currencies came into the mainstream. To meet this soaring global demand, we're launching deVere Crypto, a pioneering cryptocurrency app, available for Apple and Android.  It allows users to store, transfer and exchange five major cryptocurrencies. These include Bitcoin and Ethereum. A team of some of the world's leading blockchain – the revolutionary technology that underpins Bitcoin – and other fintech experts have created this new app which, I believe, is going to set a new standard in the thriving cryptocurrency sector."
[clickToTweet tweet="[email protected] CEO @nigeljgreen Discusses New Crypto App & the Future of #Fintech" quote="[email protected] CEO @nigeljgreen Discusses New Crypto App & the Future of #Fintech"]
Green added,
"Our digital world needs digital currencies.  It makes sense. The world has changed in three significant ways that support the rise of cryptocurrencies:
First, technological advancement. We are adopting more and more technology into our lives.  And the rate at which we're doing so is increasing. It's not just digitalization or existing technology. From self-driving cars to intelligent robots, advanced new technologies will impact every part of our lives. Our financial lives will be no exception. Tech is now in our DNA.
Second, political shifts. There is an appetite, a huge and growing one, for currencies that are not controlled by central banks and governments.  Supporters believe that these digital currencies are part of the antidote to what they see as the ills caused by the traditional system.
And third, globalization.  Whether some populist politicians like it or not, globalization is happening and it's here to stay.  We're all becoming increasingly interdependent and internationally-minded, and this, when harnessed properly, is an immensely positive force for trade, commerce and prosperity across the world."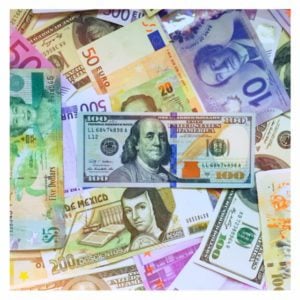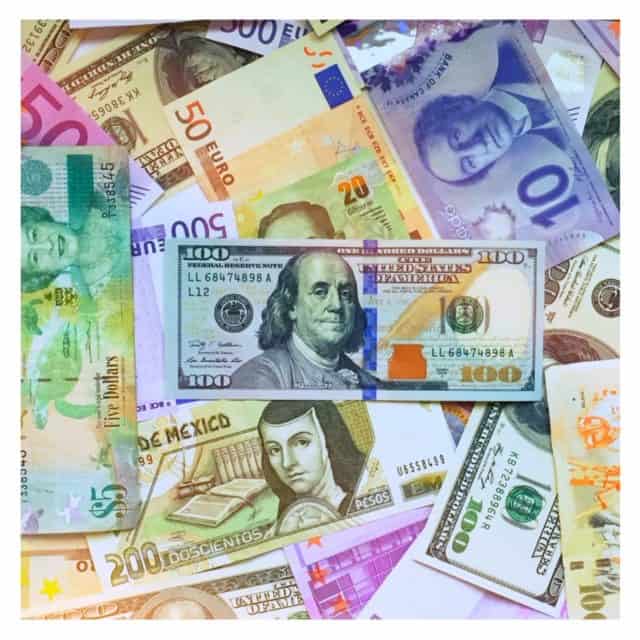 In late 2017, deVere group introduced deVere Vault which stores and manages a total of 27 different global currencies, which the group described as the world's most international e-money app. Vault currencies  include pound Sterling, the U.S. dollar, the Euro, the Swiss Franc and the Polish Zloty, are; the Australian Dollar, Bulgarian Lev, Canadian Dollar, Chinese Yuan, Czech Koruna, Danish Krone, Emirati Dirham, Hong Kong Dollar, Hungarian Forint, Israeli Shekel, Japanese Yen, Mexican Peso, New Zealand Dollar, Norwegian Krone, Qatari Riyal, Romanian New Leu, Saudi Riyal, Singapore Dollar, South African Rand, Swedish Krona, Thai Bhat and Turkish Lira.
"Traditionalists who declare cryptocurrencies 'a fad' are akin to King Canute trying to command the tides of the sea to go back," summed up Green. "deVere Crypto is designed to meet the growing need and want to store and transfer cryptocurrencies. It's meeting the evident demand."
Have a crowdfunding offering you'd like to share? Submit an offering for consideration using our Submit a Tip form and we may share it on our site!