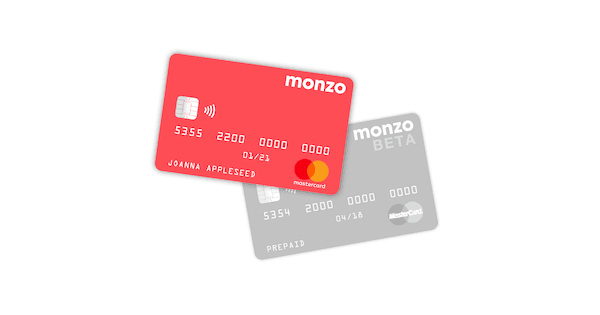 On Thursday, UK challenger bank Monzo announced plans to get close its Monzo Prepaid Card Program. This news comes just after the fintech company announced its 2018 plans. Monzo stated its aim is to shut down the prepare Mastercard program in early April so that all its customers can move to a fully upgraded current account.
"We've talked at length before about the move to Monzo current accounts and the key message is this: you can keep using an upgraded Monzo current account in exactly the same way as your prepaid card, with no extra fees or charges and no overdraft (unless you opt in). It's also much cheaper (and more reliable) for us to run our own systems and means you get a bunch of new features, like a sort code and account number, Pots, bank transfers and more!"
Monzo also noted that in order for customers to continue to use its services, they must upgrade their accounts. The company explained that once they shut down the prepaid program, customers will not able to use their prepaid card so they must upgrade between now and April so that they can receive their "hot coral" debit card. Monzo then shared:
"Over the last few months, we've been inviting customers on the prepaid programme to upgrade to a full Monzo account, and over 200,000 have already upgraded. It's totally free and only takes a few minutes. Upgraded accounts are backed by our banking licence and £85,000 FSCS protection, which means your money is protected by the goverment."
Monzo added if customers are still using their prepaid cards in early February, it will give them a 60-day notice, which is required by its terms and conditions.