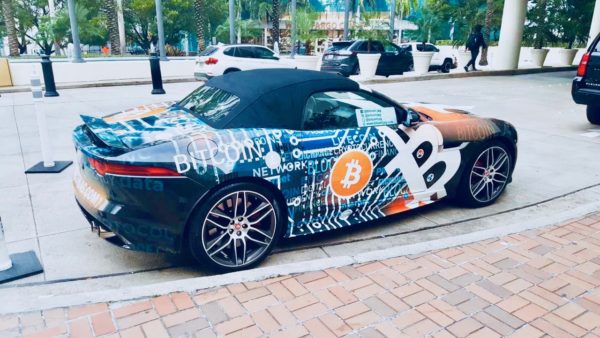 While not attending in person, CI was there in spirit for the North American Bitcoin Conference in Miami last week. And according to our sources, it was rocking event. Sure, there was the diversity thing before the conference but we expect organizers will be more sensitive in the coming years.
Over 3,500 Bitcoin / crypto enthusiasts gathered at this week's at the 7th installment of the North American Bitcoin Conference.
Exhibiting companies came from around the world and showcased products and ideas across different industries, with a heavy representation in fintech.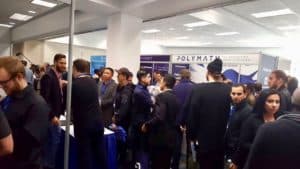 The conference attracted the stalwarts of the industry, including Dash, Monero, Augur, and the controversial Bitcoin Cash, and also some up-and-coming newcomers like Salt Lending, Wanchain, tZERO, and Polymath.
Salt Lending (SALT) allows users to borrow against their crypto holdings for fiat currency. Wanchain aims to build a distributed banking system. tZERO, an SEC-complaint exchange for tokenized securities is a subsidiary of Overstock.com, had their founder and CEO Patrick Byrne in attendance. Polymath (POLY) helps bring the existing securities ecosystem to the blockchain for greater efficiency and accountability with lower transaction fees. TZERO and Polymath recently announced a partnership in launching and trading tokenized securities.
Projecting a 10 trillion-dollar market by 2020, Polymath CEO Trevor Koverko boldly declared that;
"The next mega-trend in crypto is security tokens."
He may be preaching to the choir but initial coin offerings are quickly becoming legitimate, regulated securities.
Notable amongst companies proposing platform technologies are Rootstock (RSK), a competitor to the revolutionary Ethereum that allows the development of smart contracts on the Bitcoin network, and Zap, an oracle marketplace that connects real world events to smart contract co-founded by Nick Spanos, the eclectic CEO of Blockchain Tech Corp and founder of the Bitcoin Center in New York City.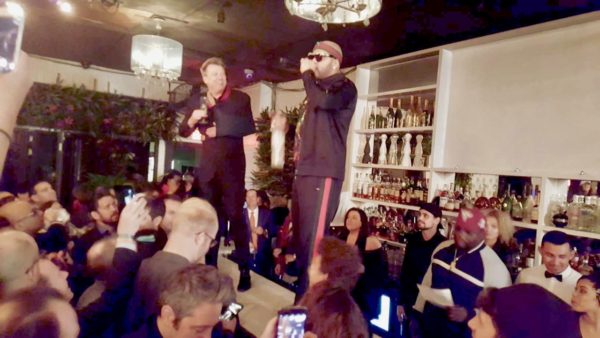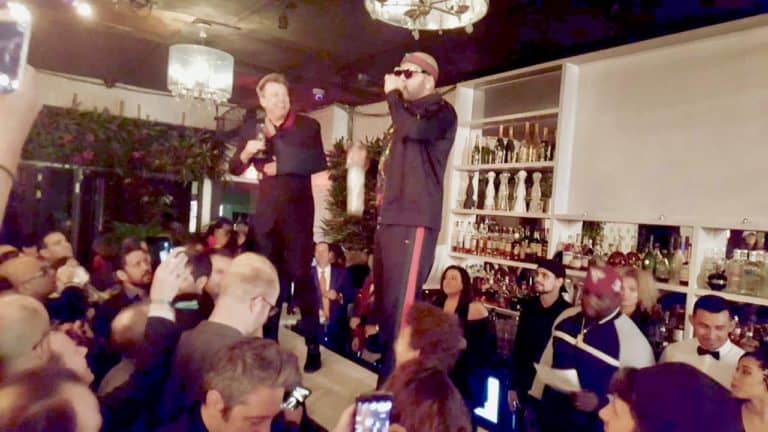 The 3-day conference included speakers like Ryan Taylor of Dash, Bitcoin pioneer Charlie Shrem, and Byrne of Overstock / tZero. The keynote address was delivered by TNABC founder Moe Levin.
"We're going to disrupt institutions that were binding civilization together for thousands of years." Said headliner Patrick Byrne, CEO of Overstock.com.
Yep, there are high hopes for the future of Blockchain technology (or Distributed Ledger Technology) which seems to infect more and more markets. Even the tanking price of Bitcoin could not dim the attendees crypto fervor. Rap star Flo Rida played MC at the tZERO party held at BAOLI . He partied on the bar with Byrne – just seeing this probably made attending TNABC worth the trip. There was the inevitable Yacht party and a gathering at a car dealership with a line of Lambos parked in front. I wondered if the dealership accepted crypto?
---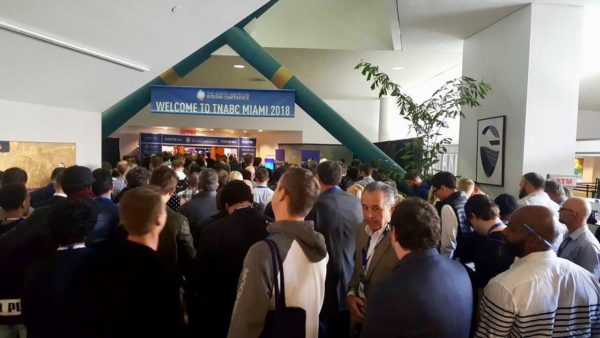 Sponsored Links by DQ Promote