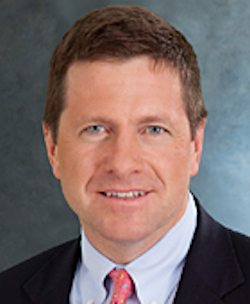 In another obvious sign that the federal government is ramping up enforcement actions against initial coin offerings that do not file for an appropriate securities exemption or commit other illegal acts such as fraud, CFTC Chairman J. Christopher Giancarlo and SEC Chairman Jay Clayton jointly published an Op-Ed in WSJ.com affirming their intent to "enforce rules that foster innovation while promoting market integrity and confidence.
Clayton and Giancarlo stated;
"In recent months, we have seen a wide range of market participants, including retail investors, seeking to invest in DLT initiatives, including through cryptocurrencies and so-called ICOs—initial coin offerings. Experience tells us that while some market participants may make fortunes, the risks to all investors are high. Caution is merited."
The two regulators said both agencies, along with other state, federal and criminal authorities will continue to deter and prosecute fraud and abuse. Clayton and Giancarlo added that many of the internet-based cryptocurrency trading platforms have registered as payment services and are not subject to direct oversight by the SEC or the CFTC.
" These markets are new, evolving and international. As such they require us to be nimble and forward-looking; coordinated with our state, federal and international colleagues; and engaged with important stakeholders, including Congress."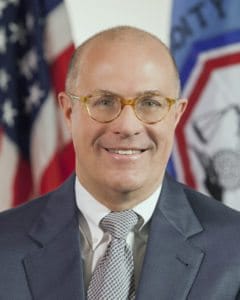 Both the SEC and the CFTC have created new units within their respective agencies to target cryptocurrencies and initial coin offerings. Recent actions have focused on blatant acts of fraud but there is growing concern within the ICO industry that other individuals, such as promoters and exchanges, could get embroiled in enforcement or civil actions. There are already multiple class action law suits which have been filed against issuers who sold "unregistered securities."
Aaron Wright, a prominent participant in the ICO space and Professor Cardozo Law, Director of Cardozo Blockchain Project & Tech Startup Clinic, stated in a series of tweets;
"More enforcement is coming. It's not going to be pretty."
"They are disturbed about ICOs and structures that elevate form over substance (cough, the SAFT) to facilitate token sales. Expect market participants **including lawyers** to get into trouble if they don't stop. The SEC is looking at broker-dealers, investment advisors, and trading platforms. Vigorous enforcement actions are coming."
Last week, Chair Clayton delivered a pointed rebuke to ICO enablers, including attorneys that are providing legal advice to issuers.
It is very important to note that both Clayton and Giancarlo appear to be willing to embrace change and Fintech innovation in general. The two officials questioned "whether our historic approach to the regulation of currency transactions is appropriate for the cryptocurrency markets."
"We would support policy efforts to revisit these frameworks and ensure they are effective and efficient for the digital era," stated Clayton and Giancarlo.
WSJ Opinion by SEC and CFTC chairs. More enforcement is coming. It's not going to be pretty.https://t.co/himzSbqWOe

Highlights below.

— Aaron Wright (@awrigh01) January 25, 2018
3) Actions against exchanges trading tokens and investment advisors / brokers?

4) Actions by SEC against "crypto lawyers"?

5) Malpractice lawsuits against law firms that provided flimsy, unsupportable advice?

— Aaron Wright (@awrigh01) January 25, 2018
Sponsored Links by DQ Promote