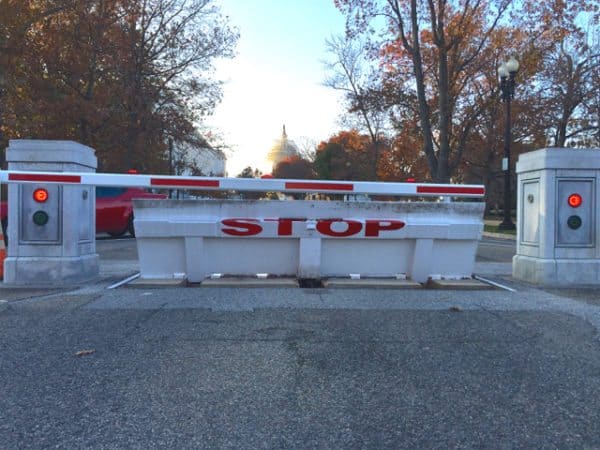 This past week both the Securities and Exchange Commission and the Commodity Futures Trading Commission came out with strong statements warning the exuberant initial coin offering industry (ICO) that regulators will no longer tolerate the flouting of existing securities law. ICOs have increased rapidly with some issuers raising hundreds of millions of dollars in online offerings pitching digital assets. While some ICOs have filed for an appropriate exemption when promoting a bespoke digital currency, most either spin the digital asset as a "Utility Token" and thus not a security, or alternatively make some effort to block US investors. Estimates have placed total capital raised via ICOs at over $4 billion with two single issuers representing almost one billion dollars of that amount.
ICO Enforcement Actions Increase as Regulators Bring Token Offerings in Line
Meanwhile, instances of fraud and enforcement actions have increased. Both the CFTC and SEC have established internal crypto groups to shut down and file complaints against fraudsters and scofflaws. During the month of January alone, the CFTC has filed enforcement actions against three ICOs.
Last week, the CFTC took action against UK registered firm Entrepreneurs Headquarters Limited, and CabbageTech, Corp. DBA Coin Drop Markets alleging fraud.  This week, the CFTC shut down My Big Coin, an ICO that was described as little more than a Ponzi scam.
At the beginning of this week, SEC Chairman Jay Clayton delivered a speech today to the Securities Regulation Institute that delivered an astounding criticism of professionals enabling the ICO industry. Clayton called out specifically lawyers engaged in token offerings and challenged the concept of a utility token. Several prominent law firms have dominated the ICO sector and, without mentioning names, Clayton clearly had them on his mind.
The "rebuke" by Clayton was then followed by an Op-Ed in WSJ.com, authored by Clayton and CFTC Chairman J. Christopher Giancarlo. The two regulators did not mince words in their position that existing securities laws must be applied;
"The SEC id devoting a significant portion of its resources to the ICO market. Through statements, reports and enforcement actions the SEC has made it clear that federal securities laws apply regardless of whether the offered security – a purposefully broad and flexible term – is labeled a "coin" or "utility token" rather than a stock, bond or investment contract. Market participants, including lawyers, trading venues and financial services firms, should be aware that we are disturbed by many examples of form being elevated over substance, with form-based arguments depriving investors of mandatory protections."
The statement by Clayton and Giancarlo may be interpreted as stating utility tokens do not exist and we are coming after issuers, lawyers and unregulated exchanges. A frightening thought as the ICO industry now engulfs thousands of professionals.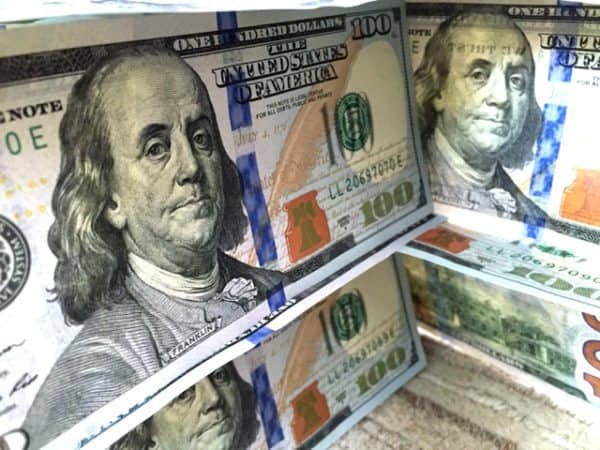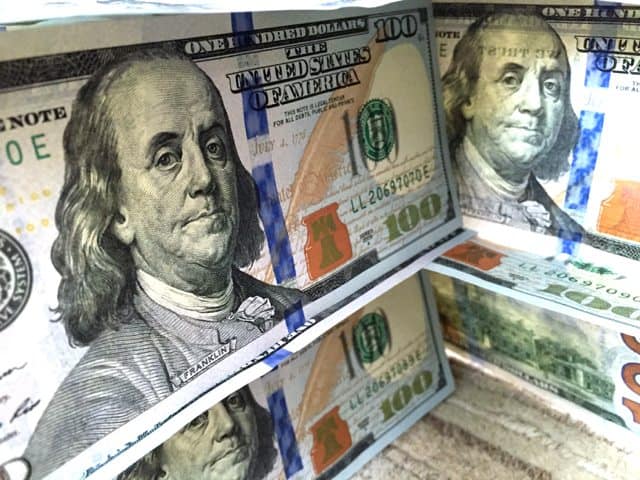 ---
Utility Tokens Don't Really Exist
Crowdfund Insider reached out to Doug Ellenoff of Manhattan based law firm Ellenoff, Grossman and Schole. Ellenoff has been deeply engaged in the online capital formation industry and frequently travels to Washington, DC to convene with regulators and other public officials. Ellenoff is very supportive of emerging digital assets and the potential of the new form of funding but also understands the requirements of regulators and the risks intrinsic to current ICO practices.
Ellenoff told CI;
"If it turns out that the analysis by the ICO industry that a "utility token" is actually different than they have argued and presumptively deemed to be a security (in most cases) for securities law purposes, the consequences are significant to all market participants and their advisors.  Recent pronouncements by the SEC and CFTC indicate an increasing regulatory skepticism that "utility tokens" can withstand a challenge by regulators, and probably the plaintiff's bar…"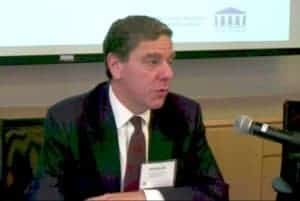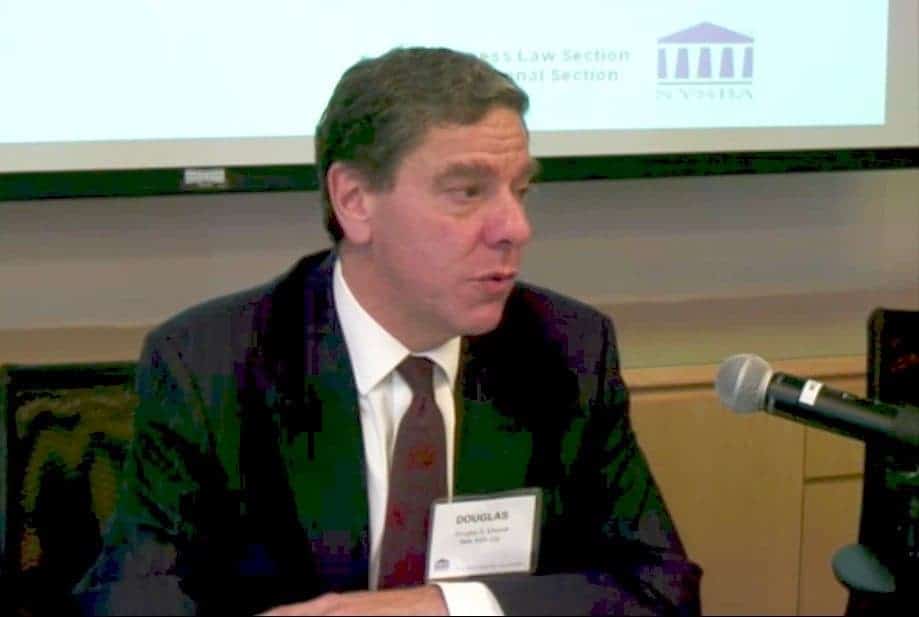 Referencing the aforementioned Op-Ed by Clayton and Giancarlo, Ellenoff said it appears utility tokens do not really exist or at least are very rare;
"Market participants, including lawyers, trading venues and financial services firms, should be aware that we are disturbed by many examples of form being elevated over substance, with form-based arguments depriving investors of mandatory protections. Those remarks coupled by earlier in the week comments by the SEC Chairman are a remarkable rebuke to those professionals that have been actively involved and promoting ICOs.  I can't think of a similar statement in my professional career.  Speaking before the Securities Regulators Institute, Mr. Clayton, the Chairman of the SEC, stated " market professionals, especially gatekeepers, need to act responsibly and hold themselves to high standards. To be blunt, from what I have seen recently, particularly in the initial coin offering ("ICO") space, they can do better."
Ellenoff said lawyers have a primary responsibility to protect the interests of their clients.  Additionally, securities lawyers have a dual responsibility to also protect the integrity of the capital markets as well.  Enabling clients to issue securities (although argued potentially to be non-securities) that end up being purchased by retail investors worldwide through an unregulated system, without concern for investor suitability, AML, OFAC and/or full and fair disclosure would seem to be a legitimate basis for the growing concern of the international and domestic regulator community.
"While Mr. Clayton's comments may resonate more meaningfully now, the SEC, CFTC and other regulators have been signaling with increased frequency their concerns since last July.  Part of the problem though is that the messaging hasn't been as clear as the most recent flurry of warnings, but also that notwithstanding these cautionary comments there are a range of well-known and respected professionals that have associated their names and reputations to the facilitation of these offerings, and thereby, effectively validating the argument in the eyes of clients and investors that the tokens aren't securities," stated Ellenoff "Mr. Clayton made pointed comments in this regard "These lawyers appear to provide the "it depends" equivocal advice, rather than counseling their clients that the product they are promoting likely is a security. Their clients then proceed with the ICO without complying with the securities laws because those clients are willing to take the risk." Given the public debate between professionals in the securities bar about ICOs for the better part of a year, it is hard to argue with the Chairman's point of view.  To really have had a market impact to curtail this practice, it would have been helpful if this debate had been forced to a head a year ago when the ICO market was already indicating a certain casual approach to investor protection and an overly technical analysis of the Howey Test and what constitutes an investment contract."
ICO Promoters Beware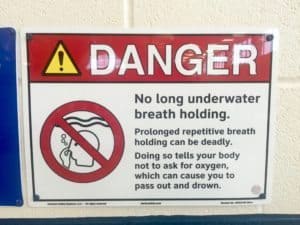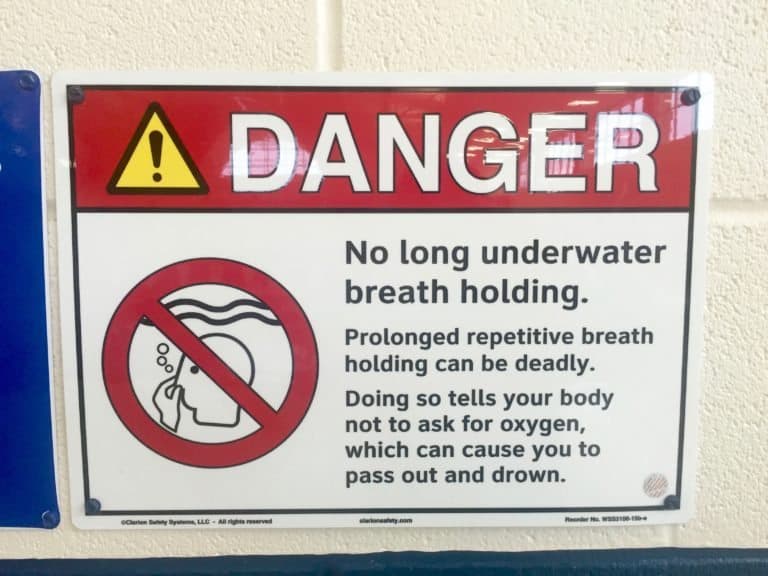 And what about the hundreds of promoters and advisors that have taken tokens in compensation for helping to sell these security ICOs? Well, that depends. Depending on the specific arrangement with the issuer, promoters may be in breach of existing securities laws as well.
"In the event, the tokens are deemed to be securities by the SEC (FINRA and State Regulators) any person that has received tokens as compensation conditioned upon the successful offering of an ICO may be required to be a broker dealer in order to receive such compensation," added Ellenoff.
Ellenoff said that given the billions raised by ICOs many innocent and well-intentioned entrepreneurs are now unfortunately very much at risk for both enforcement actions and/or civil litigations for the sale of unregistered securities in violation of Federal, State, international law without an obvious solution at hand for those that have already completed an ICO and now want to come into compliance.
"From a capital markets perspective, if tokens are successfully determined to be securities, this past 18 months activity of the sale of hundreds of ICOs could turn out to be one of the most significant violation of securities law through the sale of unregistered securities in history," stated Ellenoff.
[clickToTweet tweet="The sale of #ICOs could turn out to be one of the most significant violations of securities law in history" quote="The sale of #ICOs could turn out to be one of the most significant violations of securities law in history"]

Sponsored Links by DQ Promote